The information in this post might be outdated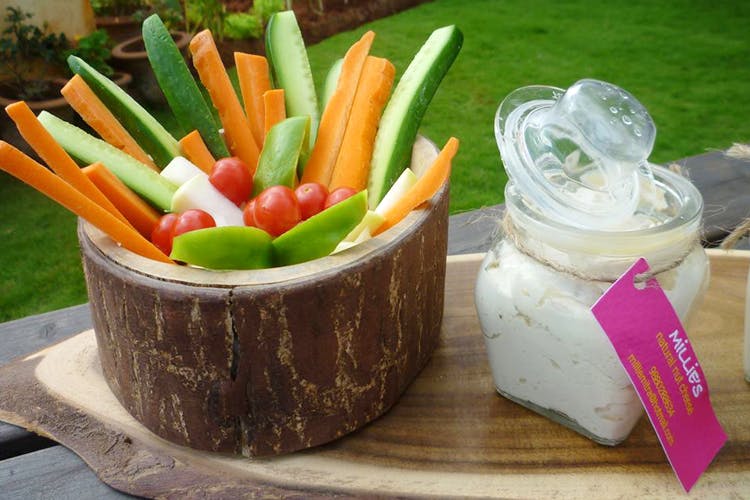 Plain, Garlic Or Herb: Millie's Vegan Cheese Will Please Non Vegans Too!
Ten Second Takeaway
Looking for vegan options, without compromising on taste? Then Millie Mitra's vegan cheese will make you want to say "Cheese!"
Who Is It For?
This is primarily for vegans, but Millie's cheeses can be eaten by just about anyone. Yes they are that delicious. Entirely plant based, the cheese are supposedly full of fibre and contain good fats. The texture is like cream cheese.
Must Eat
Her garlic cheese made out of organic nuts and tofu.
How Was My Experience?
I absolutely loved the garlic cheese because it is so delicious and can be eaten as a dip or even slathered on breads. Millie also makes a plain version as well as a herb version, if you are looking for some variety in your vegan cheeses.
LBBTip
As of now, you need to call Millie and order the cheese and pick it up from her place in Benson Town