The information in this post might be outdated
Learn The Art Of Embroidery And Sewing At This Designing School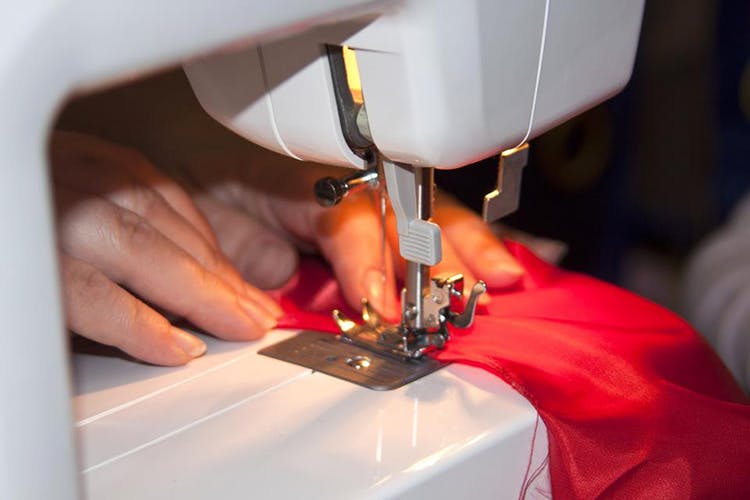 Shortcut
USHA sewing, designing and embroidery school will teach you everything you need to know about producing your own masterpiece.

What Makes It Awesome
Are you someone who is not easily impressed with all the big brand labels and their readymade collection? Then, sign up at USHA Sewing, Designing and Embroidery School and start creating your own collection of clothes. Have a long break coming up? Invest your free time in learning something useful and you never know, you might just become the next Masaba Gupta or Neeta Lulla. The school has been around for ever a decade and claims to be one of the best in business. However, they are only known to be specialised in the ethnic side of fashion and thus their courses also reflect the same.
They offer three different types of courses for all you fashion and designing enthusiasts out there. The first one being the regular USHA sewing and designing course which is pretty straightforward and will teach you how to design and stitch housecoats, salwar suit, churidar, blouse. The duration of this will be around 8 months, which includes four classes per week. The second course is a special designing course which will make you a pro at designing salwar suit, churidar, and regular anarkali. The duration of this course will be around three to five months, which includes five classes per week. The last course on offer is all about detail designing, which will teach you how to design different kinds of anarkali, palazzo, kaftan and raglan (those diagonal sleeves that seamlessly merge with the body of the outfit!) designing. This course doesn't have a set duration; it depends on the learning speed. There are weekly three classes for this particular course.
Pro-Tip
They don't just teach you, but also sell some clothes if you want to purchase them.

Comments (0)