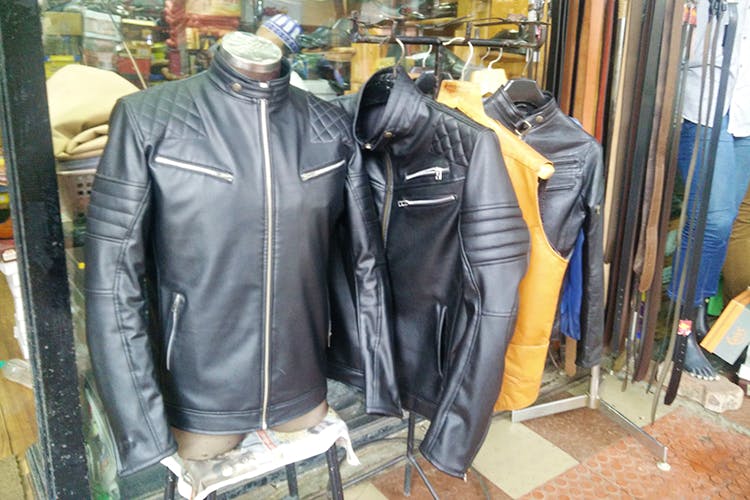 Leather Jackets, Boots, And Belts - Buy Or Get It Custom Made At This Store
Shortcut
Leather Factory in Jayanagar 3rd Block has all the pieces for a rockstar look, whether you're looking to buy or customise.

What Makes It Awesome
There's no such thing as buying (good) leather on a budget, but Leather Factory in Jayanagar comes close enough. At the location and in the business since the turn of the century (or millenium in this case), the 18-year-old (officially an adult!) store is modest but versatile in the services and products it offers from footwear to wallets and belts to genuine leather jackets, or anything made of leather really if you ask nicely enough.
The biggest seller is their footwear. Boots, shoes, sandals, sliders and everything in between in all colours, shapes, sizes and styles adorn nearly every corner of the small store. One look around the store and you'll realise that their ready made stuff is only for men. Ladies can place orders with their size and style specifications and they'll happily oblige you. Prices for footwear start at INR 650 and the price for anything custom made depends completely on the style and workmanship that it requires.
Their second biggest seller is the leather jacket. Apart from the classic blacks and browns, they also stock a loud Ferrari Red for you colourful personalities. Again, their ready-to-sell pieces are for men and are pretty basic, starting at INR 1000 (basic price for a rockstar look, we don't disapprove), but if you want a specific design, size, colour or are a woman, give them your measurements, the style and they'll have it ready in less than two weeks (depending on the amount of customisation you require). Of course, if you're just looking for a wallet or belt, they have that too starting at INR 150.
Pro-Tip
Though they don't stock any products of it in-store, if you're just going for the look, but don't want actual leather, they'll also take orders for shoes and jackets in rexine, for a lesser price too!
More Information
Leather Factory
Nearest Metro Station: Jayanagar
Comments