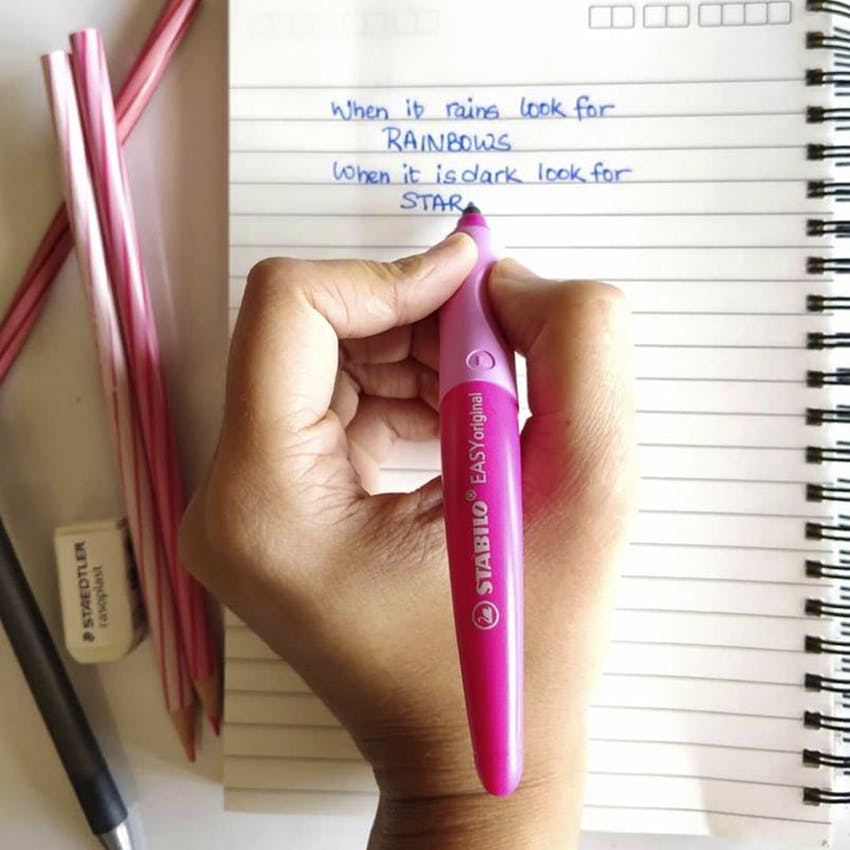 Lefthanders! Don't Be Left Out With These Stores And Clubs Across India
In a world full of right-handed people, it is difficult to be the odd (wo)man out. Left handed people in India (actually all over the world) face a lot of difficulties with prejudices and lack of products that cater to left-handed people. We have put together a list of products and clubs in India that are made exclusively to cater to the needs of left handed people in the country. Celebrate International Lefthanders Day and treat yourself with products from these stores.

The Left Hand Shop
The Left Hand Shop is an online store that sells products that cater exclusively to lefthanders. Playing cricket won't be a nightmare anymore with the batting gloves and leg guards for left-handed batsmen starting at INR 880. Shop scissors and cutters designed for lefthanders by Maped starting at INR 60. Find MyLeft sharpeners, pencil cases, Maped ink pens, leather clipboard, and rulers. They also have t.shirts and mugs with fun slogans for lefthanders. They ship all over India and they offer free delivery for orders above INR 500.

The Left Out Store
Why feel left out when you were born to stand out? Keeping the philosophical pep talk aside, if you are a lefthander struggling to find products that you can actually use without struggling, you must check out The Left Out Store. This online store is a paradise for lefthanders in the country. We are talking about kitchen supplies, stationery, scissors, and blades. Shop knives, peelers, pastry tart servers and corkscrews that are left-hander friendly. They also have spiral notebooks, folders, geometry sets, sharpeners, scissors and pens that are made especially for lefthanders. The prices here start at INR 500 and upwards.

Indian Left Hander Club
The Indian Left Hander Club started by Mr. Sandeip Vishoni and Mrs. Rashmi Vishoni to remove the stigma the society holds against left-handers in India. With a network all around the country, the Indian Left Hander Club that helps left-handers in the country and celebrates them. They also have special wellness programs for lefthanders such as the Albert Einstein National Scholarship for left-handed students and Mother Teresa Left-handed Empowerment Program. They also celebrate International Left-Handers Day every year with renowned left-handed celebrities. They recently inaugurated a Left Hander's Museum in Goa that talks about the laurels of famous left-handers. You can become a member with them upon payment of INR 500 and you'll also receive a free leftie's pen upon membership.

LiloRosh
If you are an artist and left-hander, the struggle is absolutely real. LiloRosh, a Bangalore based online company sells journals and sketchbooks that are functional and fun. They also have smarties that are made out of cloth to hold your journal or sketchbook with compartments for pens and pencils. The Smarties are left-hander friendly as you just have to flip the case and the pen holder falls on the left and book holder to the right. They come in different colours and prints for you to choose from. The Smarties are priced at INR 1,600.

CustHum
Custom made furniture is every left hander's best friend. CustHum located in HBR Layout is known for custom made furniture within a budget. If you are looking for study tables or any furniture to be made specifically for left-handers, they'd be happy to do that for you. Just let them know your needs and they'd do their best to bring it to life for you.

Comments