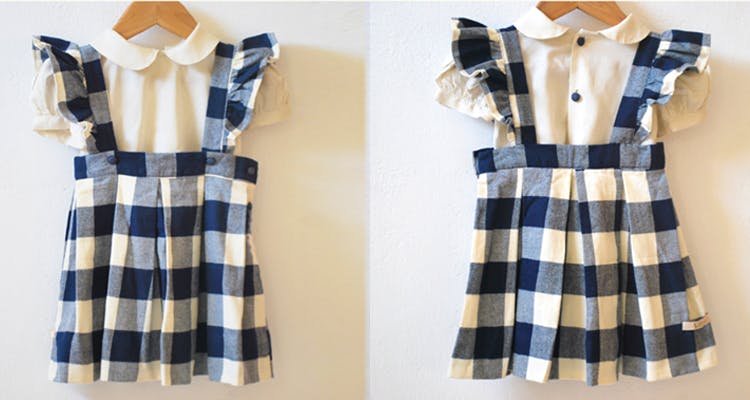 Lillibet for its English Vintage-esque Clothing for Babies and Toddlers
Shortcut
They call themselves a brand "for babies with class" and looking at Lillibet's range of adorable old-school dungarees, dresses, and rompers, we are bound to agree.
Baby got class
No meaningless frills and fluff, no showy embellishments or uncomfortable fabric, Lillibet believes that good design for children's clothing is equal to a clean aesthetic, unique cuts and breathable cotton fabrics. This translates into the brand offerings of plaid shirts, cutesy dungarees and rompers, pretty, lacy or floral printed dresses, blouses (and not tops) with Peter Pan collars, and sweet pinafores. Polka dots, smart checks, delicate flowers and intricate lace are some of the gorgeous fabrics used.
What's in a name?
Started by the Trivandrum-based designer Nivedita Thomas, Lillibet sought inspiration in its monicker from Queen Elizabeth herself, who used to call herself Lillibet as a child. Elizabeth is also Nivedita's middle name. We first spotted Lillibet at Soul Santhe last year, and were sold by its quaint, endearing aesthetic (Hello Enid Blyton's idyllic childhood world) and the fact that the handmade clothes had no cumbersome zips or hooks to them.
So, we're thinking...
The price tag attached to Lillibet clothes might be a tad high, but the quality, attention to detail and design sensibility will charm you no end. Also don't you want your little tyke to look as adorable and well-turned out as possible?
Comments