Crispy Lotus Stem Or Korean Chicken Wings: Head Here For Comfort Asian Food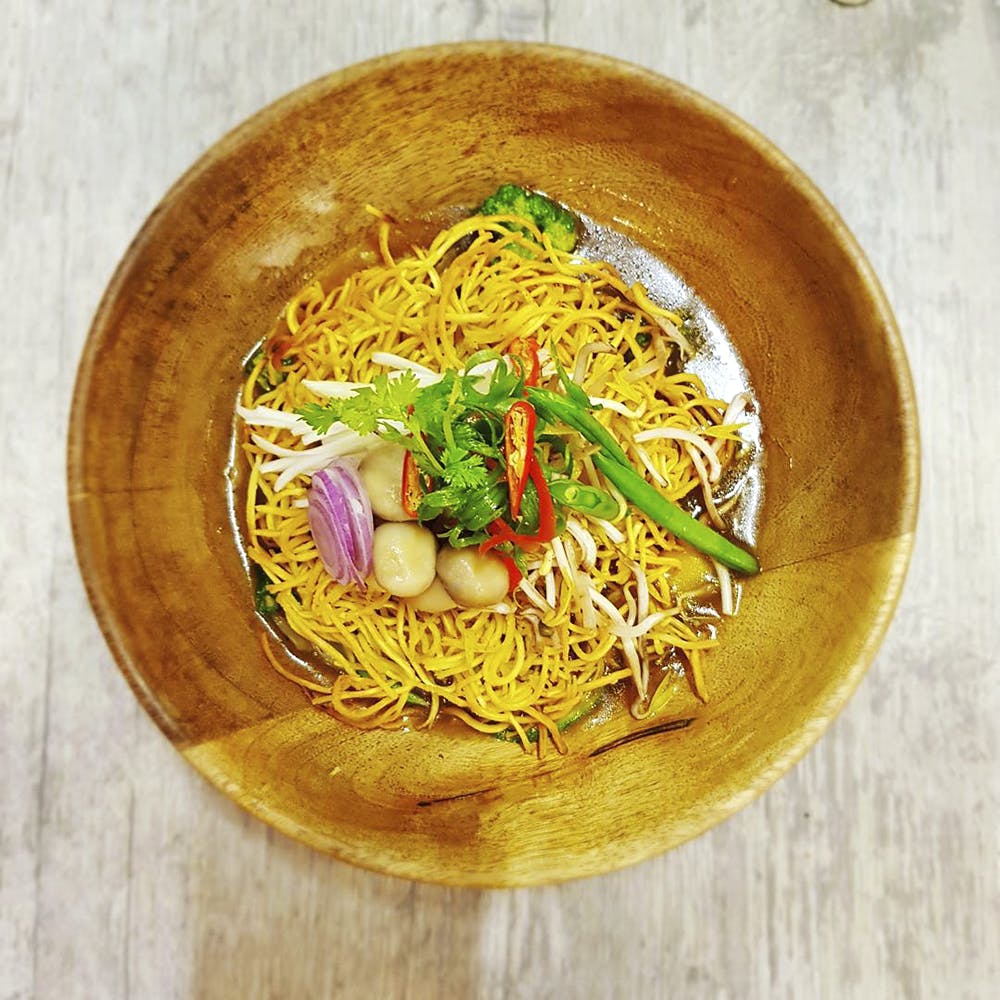 Shortcut
Find everything from Asian, Continental and Mughlai options at Lincoln Gastro Co., in New Bel Road.

What Makes It Awesome
We heartily agree with Lincoln Gastro Co.'s philosophy that old is gold. So when we walked into the restaurant and found those old school brick-lined walls and bum-friendly wooden chairs..well, we were sold. That, coupled with the music, the wall art (there were quirky doodles as well as a life-size wall sketch of Abraham Lincoln) and great food, struck the perfect balance between old and new.
The menu had us a bit confused, we'll admit. There are too many options to choose from -- whether it's Mughlai and North Indian dishes or contemporary continental and comfort Asian food. We started off with their Crispy Lotus Stem tossed in honey and smoked chilli paste. Spicy and hot, it tasted a lot like Chilli Potato, but we really liked the distinct flavour of the dish. Moving on, we ordered Gochujang Chicken Wings -- batter fried chicken wings tossed in the notorious Korean sweet and spicy chilli sauce, and served with potato, garlic and chive cream (yum!).
For the mains, we chose Sous Vide Lamb Rendang Curry -- the lamb was beautifully cooked and tender, but the portion size was enormous (we couldn't finish it!). Overall, we loved the experience of eating here, and the staff is super courteous and attentive too. Plus, between the two of us, it cost us less than INR 500 each, which we really thought was value for money.
Comments