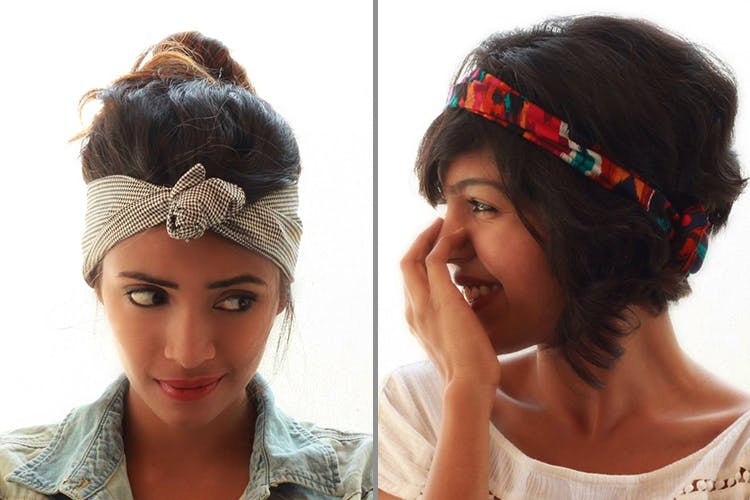 Look Cute As A Button With These Adorable Hair Accessories From Pigtails And Ponys
Shortcut
Can't get enough of hair-bows and flower crowns. Bangalore-based brand Pigtails and Ponys sell the most adorable handmade accessories with quirky designs and fun colours that make you feel like the Coachella queen you are, in your head at least.
Don't Think Twice, Accessorize!
If you love sugar, spice and everything nice, Pigtails and Ponys should be your go-to brand for all your hair accessory needs. This Bangalore-based brand specialises in adorable handmade accessories that are beyond cute. Pigtails and Ponys are a staple in the Bangalore flea market scene and you might have seen their stuff at the Sunday Soul Santhe or Kitsch Mandi too. From quirky scarves to whimsical hairbands, the brand is here to up your cuteness quotient for good.
Cuteness for Days
Pigtails And Ponys does hair clips, head bands, wreaths, hair ties, and hair jewellery. While all their hair accessories come under INR 500, the scarves are all priced at INR 800-850. Give your look a touch of feminine cuteness with their hair-bows or go for a slightly edgier look with their metallic hair trinkets. Pigtails and Ponys has got you covered either way. You will definitely find something here that tickles your fancy. Head over to their website to browse through their stuff and shop online.
#LBBTip
They have a series of hairbands called 'Bendys' that are an extremely versatile hair accessory and come in a bunch of colours and patterns. Be sure to check those out.