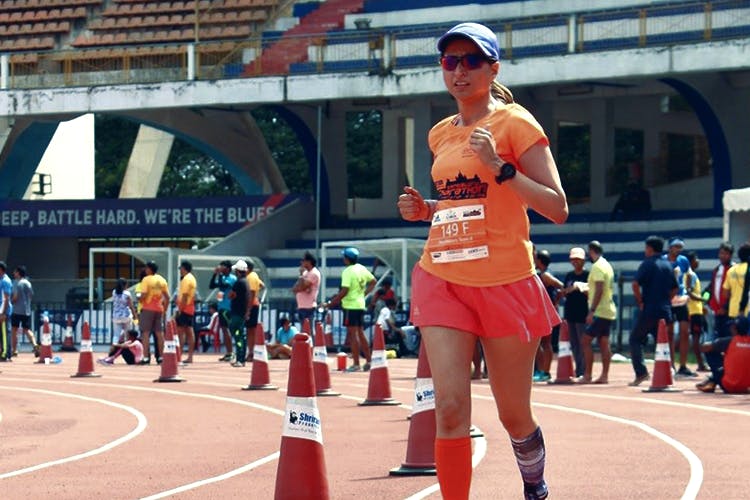 Looking For Inspiration? Read The #FitToFight Story of A Long Distance Runner
Shortcut
We are very often told that the decision we take today will shape our future. While that may be true, there comes along a story of Saloni Arora who did not allow one wrong decision to change her life. Instead, she decided to take up running and completely transformed her destiny.
Her #FitToFight Story
One and a half years into her marriage, Saloni realised that her love marriage wasn't working out. Even though she was facing emotional and physical turmoil, Saloni never gave up. She took it upon herself to chart up a new plan of action. Saloni started long distance running. This step completely changed her state of mind.
Today, she is a long distance runner and has been doing it for two and a half years. Saloni has participated in Airtel's half and full marathons, Standard chartered marathons along with others across the country. She met her fiancée and to-be husband — also a long distance runner, during one of the long distance runs. Her #FitToFight story is of a woman who never gave up on life or finding love. She is also a senior marketing manager with the Landmark group.
What's In Saloni Little Black Book?
Favourite Restaurants In The City: Red Fork In Indiranagar, Benjarong for Thai food, Soo Ra Sang for Korean and J W Marriott for their Sunday brunch.
Favourite Place For Live Music: The Humming Tree
Favourite Place For An Early Morning Jog: Early mornings in Cubbon Park. Cycle with a friend, take your dog or go for a jog — the air is at its purest.
Know Of Someone Who's #FitToFight?
#FitToFight is an initiative by Reebok celebrating the extraordinary stories of everyday Indian women.  The stories will be evaluated by a prominent panel and will be felicitated by Kangana herself at a grand awards night hosted at the end of this year.
Do you know someone who has a remarkable story you think the world should know of? Submit their story at fittofight.in or shoot an email at kangana.ranaut@reebok.in. You can also visit fittofight.in to read more inspirational stories
This story is in partnership with Reebok.
Comments