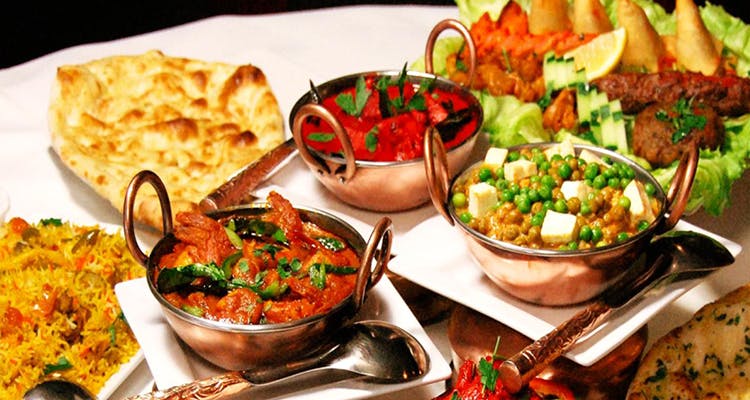 Yelahanka Folks Swear By This Typical Dhaba And There Is Good Reason For It
Shortcut
While you don't really trek to Yelahanka for a meal, consider going to the airport early just for this. Maa Da Dhaba serves food that tastes just like mum's haath ka khaana. Plus, reasonable prices. It's worth your while. You can thank us later!
Chow Down
Rajma and jeera rice, Chicken Malai Tikka, Mushroom Matar
Winning For...
Food that taste like it's been made by Mum. No, really. It even seems like it's been made with love.
DL On The Ambience
Maa da Dhaba isn't about the ambience – it's about the food. It's basically chairs and tables scattered across the small restaurant, but it's exceptionally clean and the service is fast and friendly. Plus their home delivery system is efficient enough for those who don't feel like making the trek. You'd often be sharing space with the teachers from the neighbouring Srishti School of Art, Design, and Technology, so gear up for some artsy eavesdropping.
On The Menu
When it comes to good food options in Yelahanka, there are few choices. And that's why when 13 months ago, Lakshman Gowda moved from Brisbane where he was a chef and started Maa da Dhaba, Yelahankiites cheered silently. Although there's Chinese on the menu, we recommend you ignore it and stay firmly in the North Indian territory.
For starters, there's plenty to choose from and we had the Anari Paneer Tikka and the Chicken Malai Tikka. The paneer was fresh and didn't seem to come out of a packet. The chicken tikka was tender and saturated with herbs, but not oily. Our Butter Garlic Naan was soft, with crispy edges from the grill, and enveloped us in its fragrant aroma.
Tucking In
We moved on to the mains – Kadhi Pakodi, Vegetable Pulao, Mushroom Matar, and butter rotis. On other occasions, we have tried their Dal Tadka and Rajma, and we couldn't help but agree that those easily won over the Kadhi Pakodi. The dal didn't come swimming in red oil and the rajma was wholesome and paired perfectly with their jeera rice. The Mushroom Matar was one of the best we have ever had, and we mopped it up with the rotis in no time. While our third dinner companion groaned about a full stomach, it didn't stop us from ordering glasses of sweet lassi. The cool, thick buttermilk comes in a kulhad and was the perfect antidote for the hot evening. Portions are generous so go with friends or take a doggy bag home.
So, We're Thinking...
If you live in Yelahanka, Maa da Dhaba is one of those places that you will turn to for comfort on days the cook doesn't show up or you're too lazy to wield a kadchi. And neither your tummy or wallet will complain after that.
With inputs from Leslie Johnson.
More Information
Maa Da Dhaba
Nearest Metro Station: Peenya
Comments