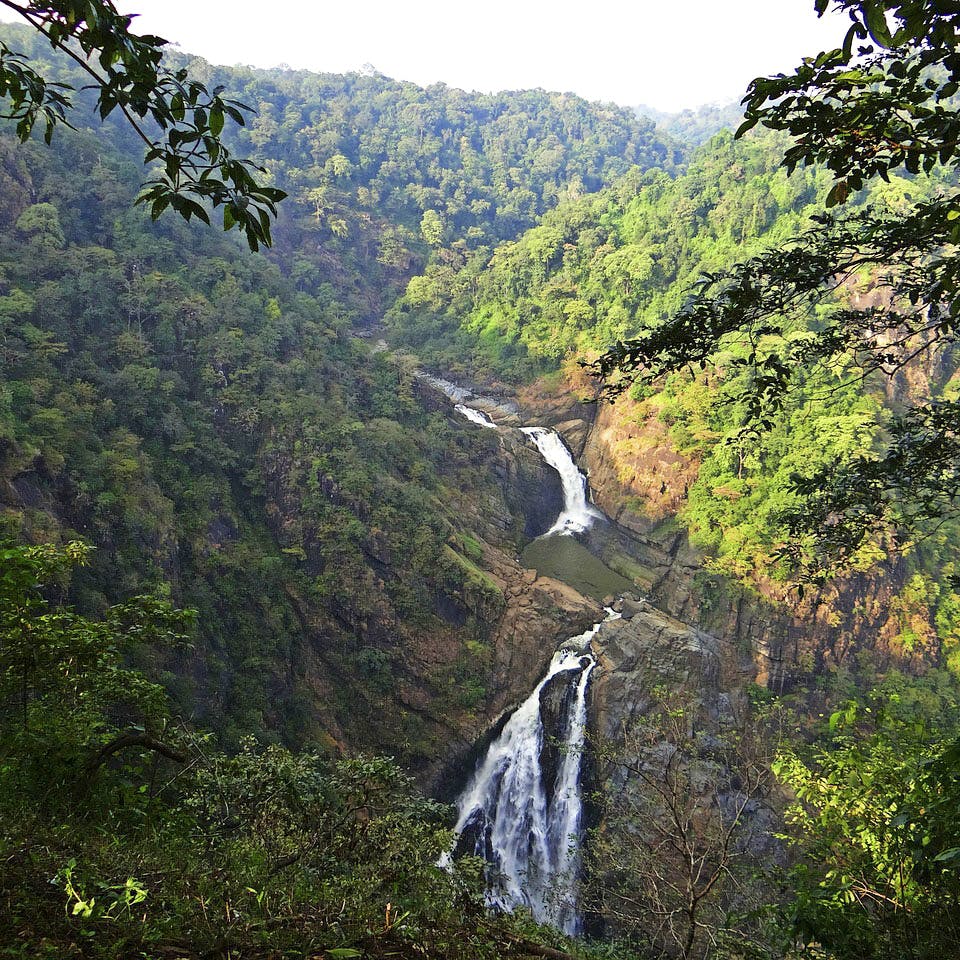 Visit This Falls In Karnataka As Monsoon Is Here In All Its Glory
Shortcut
Head to Magod Falls in Karnataka to witness the beauty of the monsoons and a breathtaking view of what nature has to offer.

What Makes It Awesome
Located in the Uttara Kannada district of Karnataka, Magod Falls is one of the places one must visit during the monsoons. It is in the opposite direction of Sathodi Falls and the rivers Bedti and Shalmala together create this two-tiered waterfalls. Head to the viewpoint to get a birds-eye view of the waterfall and the surrounding mountain range, and walk down to the bottom through a pathway should you want to. However, we don't recommend walking down to the rocky path that leads to the waterfall as it tends to get slippery due to heavy rainfalls. The Magod falls flows down a rocky path of about 650 feet high and is an absolute delight to watch when in full force come monsoon.
Magod is well connected via road and is a 540 km drive from Bangalore. While you are at the Magod Falls, pay a visit to the Ghante Ganapati temple, that's over 700 years old and filled with bells tied around as it is often believed to make wishes come true. It isn't easily accessible through public transport but you can drive down there. Enjoy a picnic with your family or friends and get a beautiful view at the KavadaKare Lake on your way to Magod Falls. Also visit spots like Jenukallugudda and Kavade Kere, once you visit Magod Falls and enjoy the serenity of nature. The best time to visit Magod is from July to November and a perfect place for a road trip with your family or friends.
Pro-Tip
While you are witnessing the beauty of Magod Falls, sip on some hot chai sold by street vendors for about INR 10.