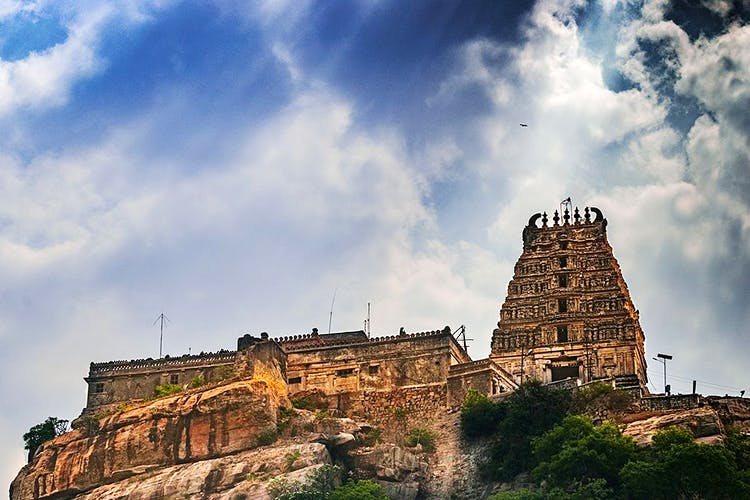 Temple Run & Forest Bungalows: This Pretty Location Is A Day Trip Away From Bangalore
Ten-Second Takeaway
Located in the Mandya District of South Karnataka, Melukote is famous for its temples and photo spots that will make your Instagram feed look amazing.
Temples, Treks And More
If temples, history, and all that jazz are what interests you, then Melukote is an ideal place to head to. You could begin your day at the famous Cheluvanarayana Swamy Temple, which is basically the most touristy spot in town. Located on top of Yadugiri hills, this temple features rich stonework and various complexes that can delight even the most amateur shutterbugs. Oh, and since the hill overlooks the Cauvery valley, you've got yourself a nice spot to see the whole city.
Yoga Narasimha Temple is another place you can head to after Cheluvanarayana Swamy Temple. Situated on top of a hill that's roughly 1,800 meters above sea level, it's another spot to get your fix of architecture, history, and pictures. Photos spots include the huge drum that was gifted by Tipu Sultan. Trekking enthusiasts in the group will like the climbing up the steps from the base of the hill to reach the temple.
Eating Around
Thatte idlis, puliyogare rice, and filter coffees are available in plenty around the town, so be sure to feast on them before you proceed for the next leg. Lunch can be anything from local cuisines to biryani with Subbanna Mess being highly recommended for their puliyogare. Towards the evening a lot of kiosks and carts pop up, so you can get your fix of bajjis, bondas, and the likes.
Road Tripping
Melukote is roughly 140-odd kilometres from Bangalore, making it perfect for one of those one-day getaways and road trips with the squad or fam. If you are planning on staying there for the weekend, we hear that the Forest Department have guesthouses in Nelligere and Hadwalli that you can book.
Comments