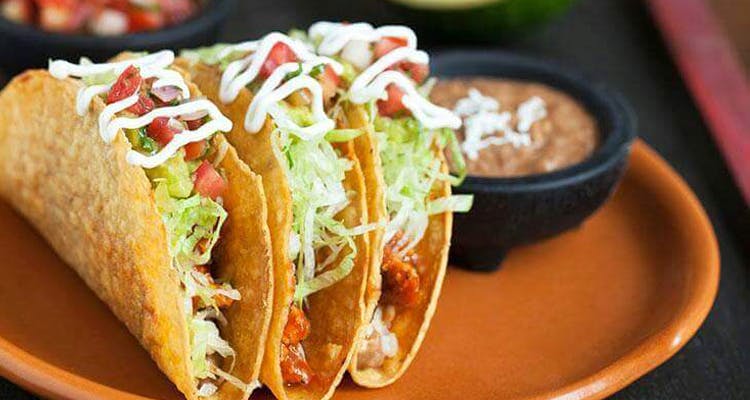 Say Hola to these Mexican Joints in Town
Authentic Mexican cuisine (or as close as you can get to it) is hard to come by in Bangalore. The generic Americanisation of Taco Bell notwithstanding, people sometimes want a taste of the real stuff. Many restaurants and bars like Krazzy Folds, Pecos or TGI Fridays serve Mexican as one of the multiple cuisines available, usually including pasta, steaks, fried rice and butter naans too. The lack of specificity means that one can't really have an all round experience, right amigo? So where are those proper nachos, tacos and salsa that isn't jazzed up ketchup? Here are a few places which get their guacamole, spicy beans and cilantro rice just right.
Chinita
We have already raved about Chinita here. Braised pork tacos or juicy prawn versions, interesting vegetarian options such as beans and cheese, roasted zucchini and corn, and spinach and caramelised onions are all different vegetarian fillings. They even have a pretty legit Mole sauce!
Sanchos
Their Pork Burrito, Fish Tacos, Quesadillas and Chimichangas are all expertly prepared and their basic condiments of Pico de Gallo and silky kidney beans are a treat unto themselves. Try some spiced tequila while you're at it.
Mamma Mexicana
Mama Mexicana tries to liven up its menu with Tex-Mex pizzas and other novel mash-ups. However, the tried and tested standards such as fajitas and quesadillas are what you should go for along with their signature cocktails such as Mexi-Tini, orange infused vodka, tequila and orange juice shaken up together or Mexico Lindo: tequila, lime juice and Blue Curacao.
California Burrito
This one's a chain and not a restaurant but California Burrito's short and sweet menu offers nachos, tacos, salads, burritos and rice bowls as a base on which you build your meal. Take your pick from main fillings such as Barbeque, Caribbean or Spicy Chicken or Peri Peri Potato, add toppings of your choice: anything from sour cream to salsa and spicy beans. Add extras like guacamole or spicy mayo and you are good to go. There's also quesadillas (available post 3pm) in chicken, cheese and other options.
Smacznego
Though not a true-blue Mexican joint, Smacznego's tacos and nachos are climbing the popularity charts steadily with hungry patrons. Their Po-Tacos – potato tacos to you! – with chunky chilli potatoes, homemade salsa, jalapeños, cheesy sauce and lots of grated cheese, are hits as are the loaded nachos with everything from cheese and beans to mustard and spicy chilli sauce.
Comments