Don't Look Beyond The Whiskey And Rum Flavours At Milano Ice Cream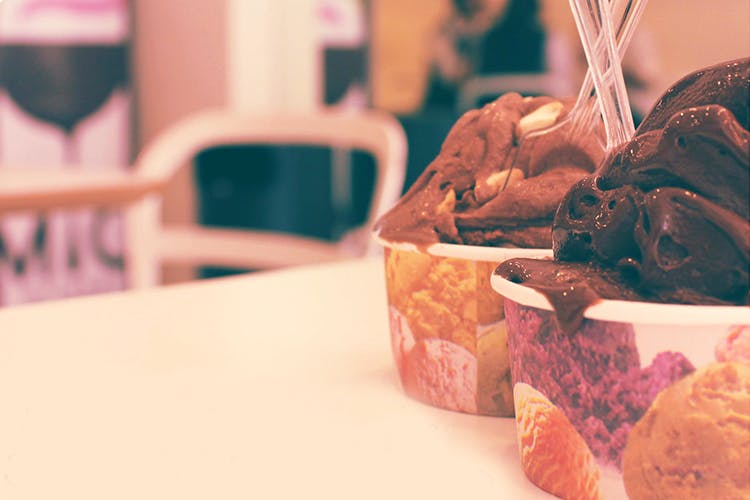 Shortcut
This place offers the best variety of ice creams ranging from sorbet gelato to rum and whiskey-flavoured ice creams.
What Is It?
An ice cream parlour that you'll never want to leave, Milano Ice Cream is a real treat for those with a sweet tooth. It also has ice cream cakes and some delicious desserts. Did I forget to mention that this place has an amazing ambience?
How Was Your Experience?
I visit this once a week since I live close by. And every time I come here, 50 per cent of the menu changes. They keep adding new flavours, and that too seasonal ones. Yum. What makes this place one of my favourites is the premium quality of ingredients, luxurious flavours and inexpensive prices.
Must-Try
The rum and whiskey-flavoured ice creams are delicious.
Who Is It For?
Well, it's ice cream and dessert, so basically it's for the entire universe.
LBBTip
They have an Ice Cream Of The Month, and all through that month, you can get a scoop of the particular flavour for just INR 20.