The information in this post might be outdated
Milestone Or Apology, Gift An Edible Bouquet That's Made From Fruit, Chocolate And Sprinkles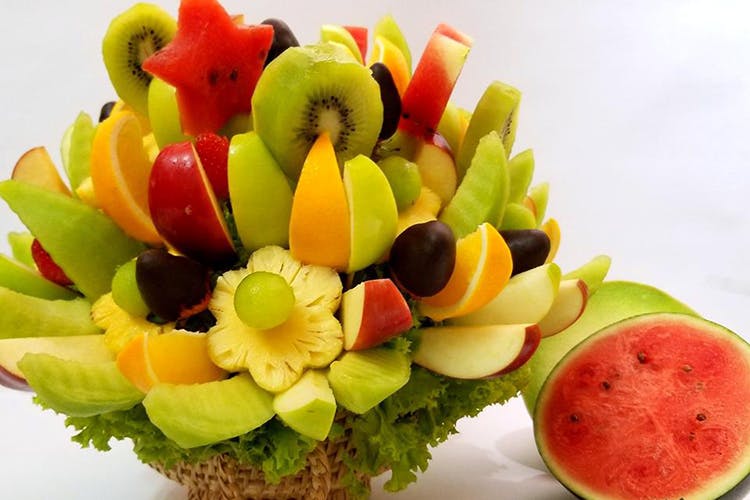 Shortcut
Fruit Day creates and delivers fruit and chocolate based edible arrangements for any event or time of the year.

What Makes It Awesome
Do you (or the potential recipient) believe that flowers are the most unimaginative gifting option? Fruit Day makes edible equivalents out of, you guessed it, fruits, and then some! Currently a delivery only service, Fruit Day specialises in creating edible arrangements with fresh fruit, chocolate, and chocolate covered fruit!
Using seasonal and exotic (to an extent) fruits, the arrangements can either be ordered straight off their website, or completely customised arrangements (down to how the fruit is cut), and pay per the specifications. The bouquets either come as is (like the globe or the heart), or in cute baskets depending on the size. The perfect present for your loved one with an undiscriminating sweet tooth, enjoys healthy snacks, or just loves fruits really. What's really exciting are the options available for chocolate covered strawberries that either come in a box (either a set of eight or twelve) and can be customised to have additional toppings like nuts sprinkles or in cute cane baskets and boxes. Other fruit can also be chocolate covered, but you can't beat the classic combo.
For people who just want chocolate, they have gourmet chocolate boxes with nut, and fruit fillings. The chocolates come in handcrafted boxes which again, can be bought from one of their existing options, or customised. Place your order at least 24 hours in advance by giving them a call on the listed number or on their website, based on the theme, event, or preference of sweet treats. Some options are delivered in cutesy cups and keepsakes like a mini carts or vases.
What Could Be Better
It's slightly more expensive than you'd like, so hit them up for extra special occasions like birthdays, anniversaries, or as a peace offering after a huge fight.

Pro-Tip
The orders are delivered in the evening (but Bangalore traffic means that they can't do exactly timed deliveries unfortunately), and can have small personalisations like a greeting card, balloons or a small message.

Comments