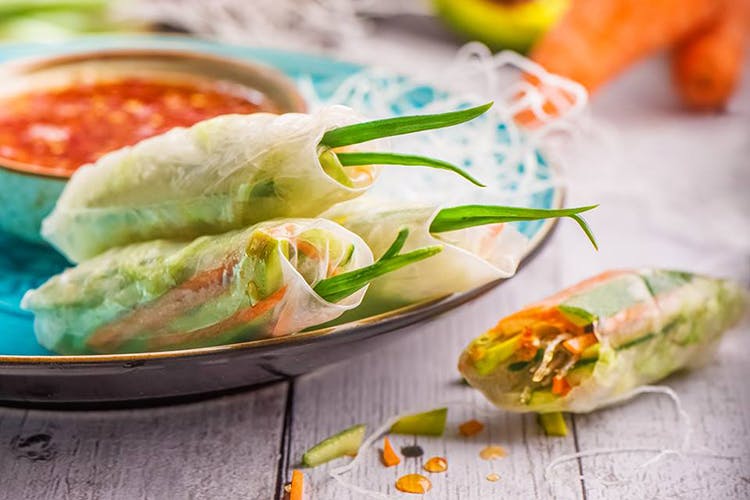 We Know What's Coming In Place Of Red Fork In Indiranagar And You're Going To Love It
Sure we all miss Red Fork — the space, the food and of course, the wonderful people behind it. But like they said in their goodbye message before moving to Australia, "All good things come to an end." And indeed, when one thing ends, something else begins. So, ladies and gentlemen, say hello to flawless dimsum, spot on Hainanese Chicken rice and sushi to make the Japanese food lover thrilled. If you guessed that Misu is coming to 12th Main, Indiranagar, then you guessed right! Come autumn, the much-loved pan-Asian restaurant will open its doors in Red Fork's former space. It's all going to be revamped, and hopefully bring the same chic and elegant decor and vibes that the original on St Marks Road has. We've always thought it channels the fabulous Hakkasan at Mayfair, in London.
In addition to the food — ranging from Massaman curry, shrimp rolls and maki to baos, dumplings and pho, there are stellar cocktails to look forward to as well.
Watch this space for more…