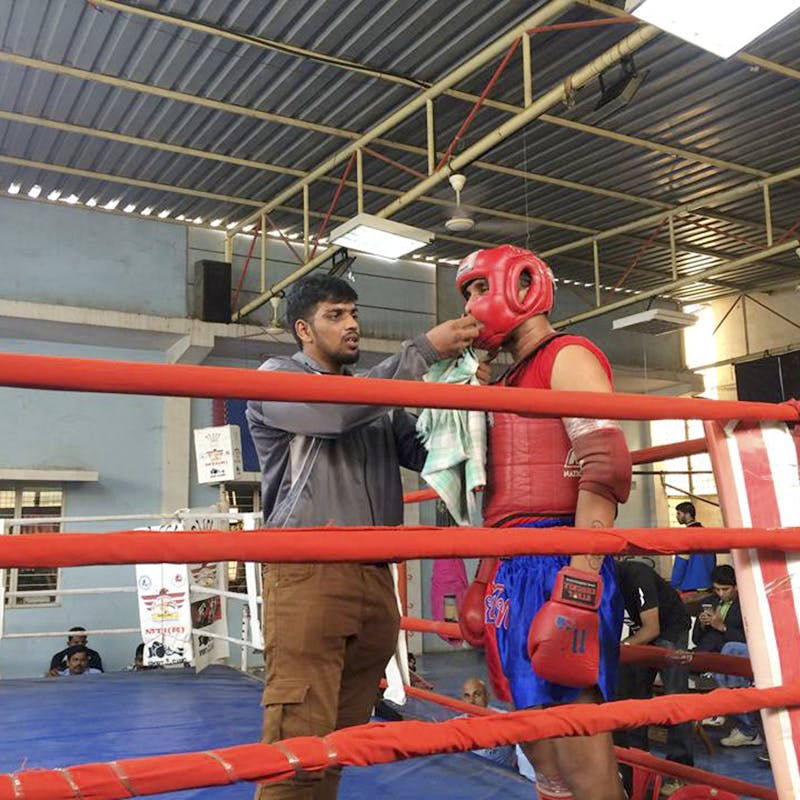 Beat The Gym And Get Fit With These Mixed Martial Arts Schools Across The City
Why not pick up a skill and get fit at the same time? Spend some quality time with yourself post work by working out and picking up mixed martial arts. Get rid of your regular gym routine, make things interesting and learn a little bit of self defence, Muay Thai and Brazilian Jui Jitsu classes with these studios across the city.
Fight Squad
The first rule about Fight Squad in Jayanagar is that it's all about your goals. Offering various disciplines like MMA, Muay Thai, Brazilian Jui Jitsu and self-defence, the Squad has you covered when it comes to getting fit. Learn that insane flying knee KO that Conor McGregor is famous for.
Muay Thai Kick Boxing Institute Of EightLimbs
Muay Thai is a great form of workout and is the art of eight limbs - you have to strike using your fists, elbows, shins and knees! Check out their classes in Marathahalli and sign up for their MMA and kickboxing classes in case you want to try other activities. With sessions lasting an hour and a half, get ready to be schooled!
LshVa
LshVa is a space for artists that focuses on Indian traditions of the arts. Meet Vinayak Shetty, your Sensei who will train you in the Kyokushin Karate (a full-contact discipline) and apart from self-defence, he will make you stronger and we daresay, zen. You can also learn Kalaripayattu, which is another form of martial arts.
Kia Kaha MMA School
Kia Kaha is a school for mixed martial arts that focuses on self-defence and skill enhancement along with fitness goals. Being the only gym that takes up combat training, they don't provide fancy gear. They give lessons in grappling, striking and battle fitness and also have separate batches for kids.
Indian Combat Sports Academy
The first mixed martial arts school in South India, it comes with a special emphasis on Jiu Jitsu. Mix it up and learn wrestling and Tae-kwon-do along with kickboxing. Don't be intimidated if you're a noob, the head coaches here will make you a pro in no time. Brace yourself for a few punches and kicks before you get on your feet properly.
Raw Cross - Fit Freaks
Shed your holiday weight with RAW's mix of functioning training, martial arts and TRX. Their trainer Ganesh Gowda is a national and international level kickboxing athlete who conducts MMA and kickboxing throughout the week. You can sign up for a trial class before deciding which form of training works for you.
The Fit District
Located in Koramangala, The Fit District is a popular gym known for its offbeat ways of getting customers fit. You can choose from their body balance classes that include tai chi, body combat that includes MMA. Indulge in their Kinesio taping method for physiotherapy to gain strength and balance.
Comments