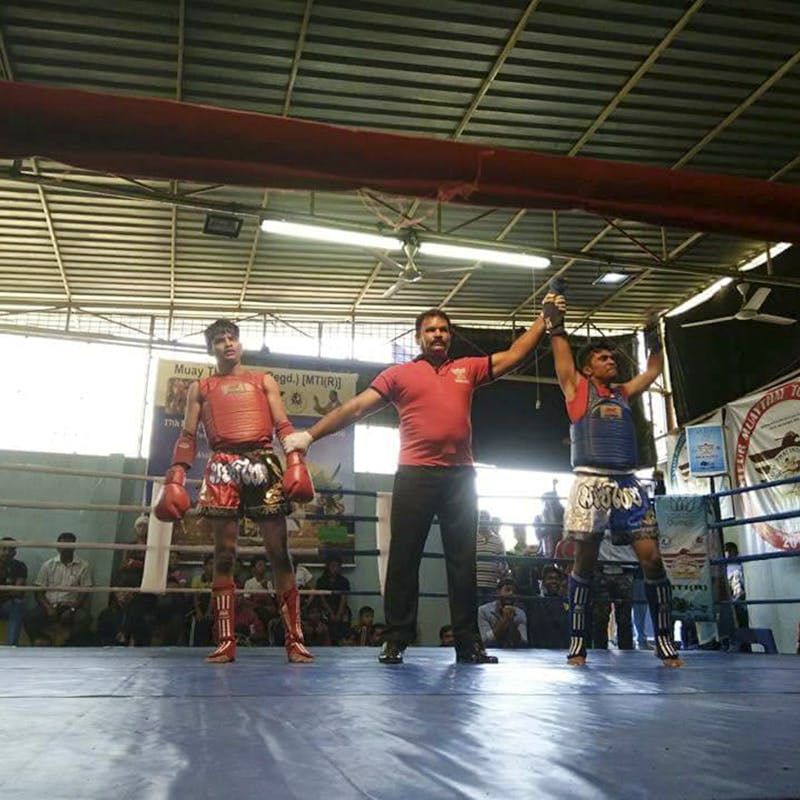 Be A Badass And Learn Muay Thai At This Institute In Marathahalli
Shortcut
Muay Thai Kickboxing Institute Of Eight Limbs in Marathahalli is a specialised space where you can learn kickboxing, Muay Thai, boxing, Crossfit and MMA.

What Makes It Awesome
If you're wondering whether Muay Thai is a good form of workout, the answer is a loud, resounding YES! It's not for nothing that the Thai call it the art of eight limbs - you have to strike using your fists, elbows, shins and knees (four x two = eight limbs). Already inspired? Simply head to Muay Thai Kickboxing Institute Of Eight Limbs (it's a mouthful, we know!) and sign up for a class.
Training under Punith Reddy, an international Muay Thai and kickboxing champion, means that you'll be signing up for some gruelling sessions. Plus, they frequently participate in many state, national and international level events (and win them!), so you will be learning from the pros. You can also pick up MMA, boxing, kickboxing and CrossFit if you want to try other activities. Classes are held Monday to Saturday, and each session lasts an hour and a half (phew!). They have two pricing options - one month's classes worth INR 3,000; and classes for three months, priced at INR 8,000.
Comments