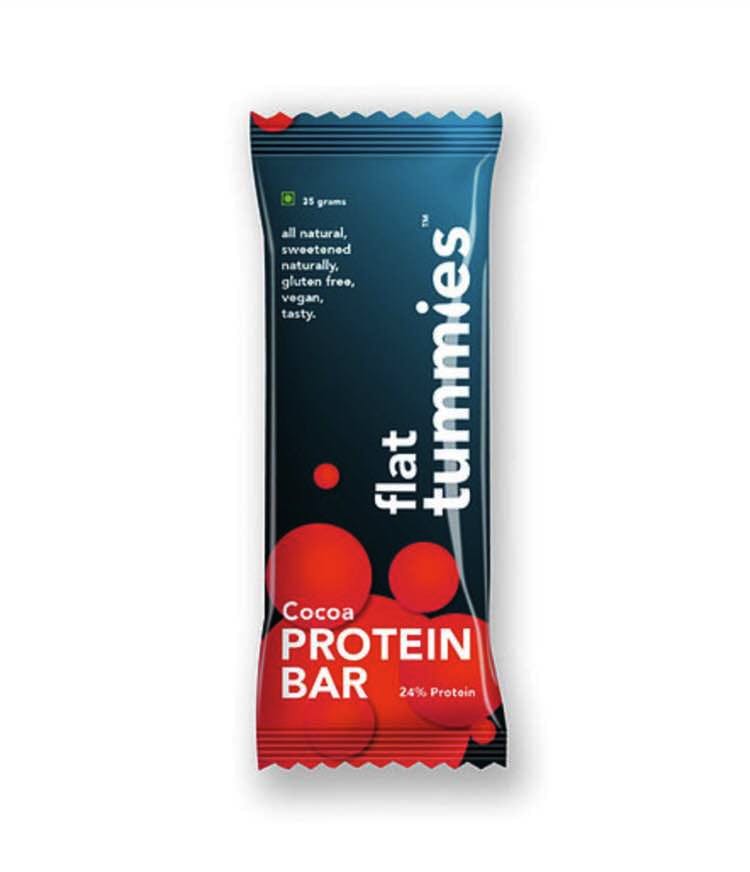 Munch On Protein Bars And Cookies That Does Healthy, Gluten-Free And Vegan Snacks
What Makes It Awesome?
We all snack. And if you are like me, then you'd be snacking all the time and on all kinds of junk food. Well, not any more thanks to Flat Tummies (branding on point) and their range of snackables such as protein bars and cookies. These snacks are all natural and use natural sweeteners (those watching your sugar intake, take note). Their protein bars come with cocoa and is completely gluten-free and vegan! Sounds good to anyone who's on a diet or trying to get rid of their unhealthy snacking habits. Of course, they are tasty too as it comes with almonds, and flax, chia and pumpkin seeds along with cocoa, peanuts, dates, raisins, and coconut sugar. If protein bars aren't your thing (it's not mine), they also do almond and flax seed jam cookies. Now that's something I can get behind and munch on and not have my boss tell me that I eat too much junk. It's vegan and gluten-free too and made from 90 per cent almond! You can pick these snacks from Nature's Basket, Namdhari's, Amazon, Big Basket, and Big Bazaar!
More Information
Namdhari's Fresh
Nearest Metro Station: Indiranagar
Comments