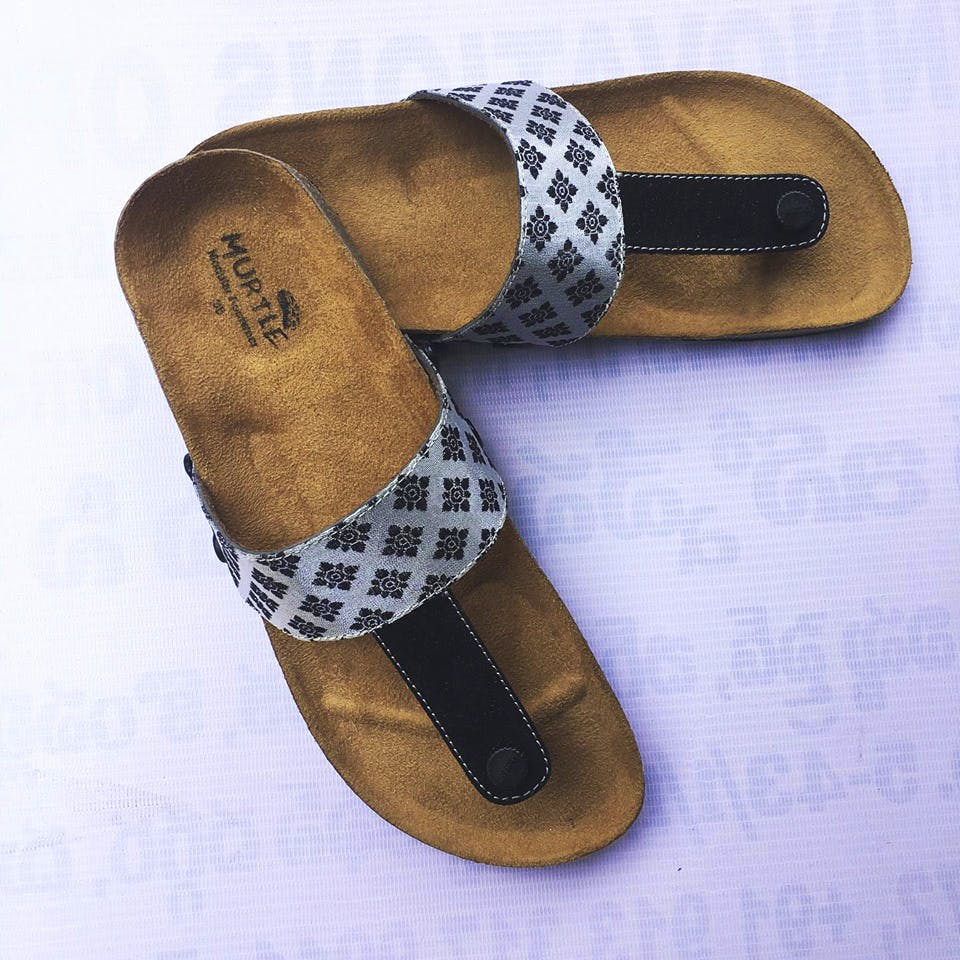 Make Your Own Sandals With This Brands Modular Options That Also Upcycles Clothes
Shortcut
Murtle, a sustainable fashion brand, does brilliant modular sandals whose straps and soles are hand embroidered, hand painted or hand stitched. They also do up-cycling of clothes, so if you're worried about the environment, then shop from Murtle!
What Makes It Awesome
If you're not worried about where the world is headed, then you best start now. Because the way we wasteful humans are going, the environment is being let down by us...big time! To help you on your way to sustainability, Murtle, a wonderful fashion brand, will make sure you look on trend too. Crafting sandals which a modular (meaning they can be easily put together, and the different parts of the shoes need to be assembled), you can pick and choose different straps to put onto the soles. Handmade, hand-painted or even hand-stitched, we love that the sole can be bought separately from the straps. Made from cork, these soles come with a black outsole making it more neutral. On sale, the foot bed costs INR 1,500 and then you can pick and choose of plenty of strap options that start at INR 200.
Made of PU leather, we love the original Murtles that come as a set with the sole and three colours (black, white and beige), to start you out. Then, men and ladies, get a different strap for any occasion. From fabric with embroidery of flowers, cats and birds to matte copper, gold and silver, or just your usual solids of red, navy and olive green, we're going to carry these straps to office and change them before hitting the restaurants just so we look super fashionable!
They also take on used or old unworn clothes to upcycle and create something new out of, for you.
Comments