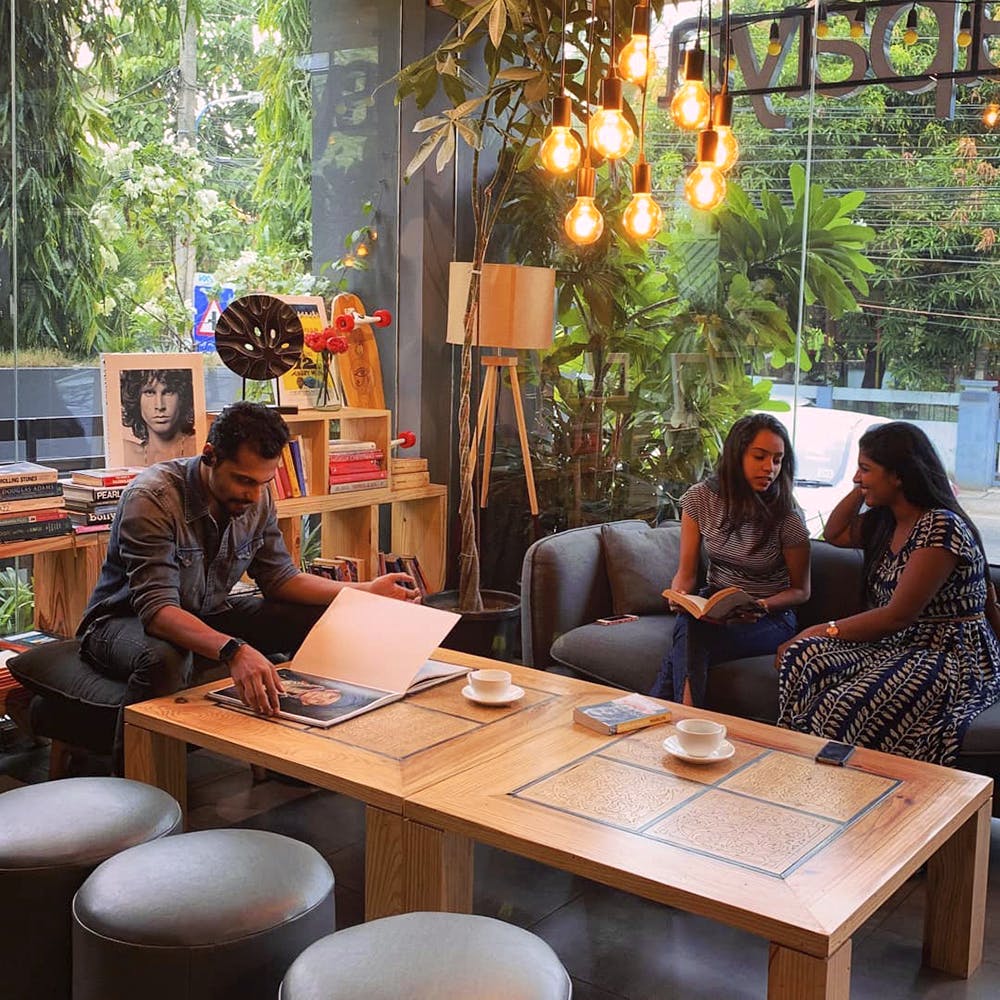 Add These 5 Cafes To Your Itinerary As You Plan Your Getaway To Kochi
Now that the Biennale fever is over, plan your trip to Kochi to experience the city in its pure form. Wondering which cafes to hit up as you plan your travel? We've got you covered. Check out these cafes in Kochi for good food and some great vibes that would make you want to visit Kochi more often. From fresh bread to seafood and of course, coffee, these cafes serve the best of the lot.
Pepper House
One of the most famous cafes in Kochi as it is a venue for Kochi-Muziris Biennale, Pepper House located in Fort Kochi is on the list of everyone visiting the city. An outdoor cafe, you'll immediately fall in love with the relaxed ambiance and the food served here. They serve all day-breakfast (yaay!), European, and fast food. Try their passion fruit iced tea, creamy ravioli, and blueberry cheesecake as you read a book or look at the artwork displayed or just relax in the lush green bungalow.

Cafe 17
Well, contrary to popular belief, Kochi does have some interesting cafes beyond Fort Kochi and Cafe 17 is one such example. Located in the heart of the city, Cafe 17 serves a range of starters, sandwiches, burgers, pasta, and steak. With doodled walls and red-brick decor, this cafe strikes a chord with the millennials. Well, guess what they serve the Indonesian favourite Nasi Goreng as well as England's fish and chips. Try their Kiwi Frappe and Avocado & Honey Shake along with Pannacotta and Caramel Custard.
Cafe Papaya
Cafe Papaya is a place that will fit right into a Malayalam movie (it has actually featured in one) . With live music and good food, they not only feed you but also entertain you. Started with a passion for coffee, music, and movies, Cafe Papaya holds true to its roots and hosts live music shows, movie screenings and of course serves good coffee. They serve fast food like pizzas, burgers, kinds of pasta and garlic bread. Visit Cafe Papaya for some real Kochi feels and explore live music along with products made by local artists.
Kashi Art Cafe
Kochi's one of the famous hipster cafes, Kashi Art Cafe is where you can meet like-minded people and discuss everything about modern art and photography. Located in an old Kerala style home, Kashi Art Cafe is a humble abode to modern art in the city along with some tasty bread and masala chai. Try their omelette, fresh bread and duck roast that would leave your hunger pangs satisfied. Located in Fort Kochi, this cafe is totally insta-worthy and cute date spot.
French Toast Cafe
Another gem added to the cafes in Kochi, French Toast Cafe is known for its freshly baked bread and creamy desserts. Located in Panampilly Nagar, French Toast has a cute French ambiance with white furnishings and doodled walls that makes it insta-worthy. Try their passion fruit curd and soufflé cheesecake and pick up some fresh bread from the cafe. If you are looking for some food options, try their Thai chicken salad and herbed chicken sandwich.
Comments