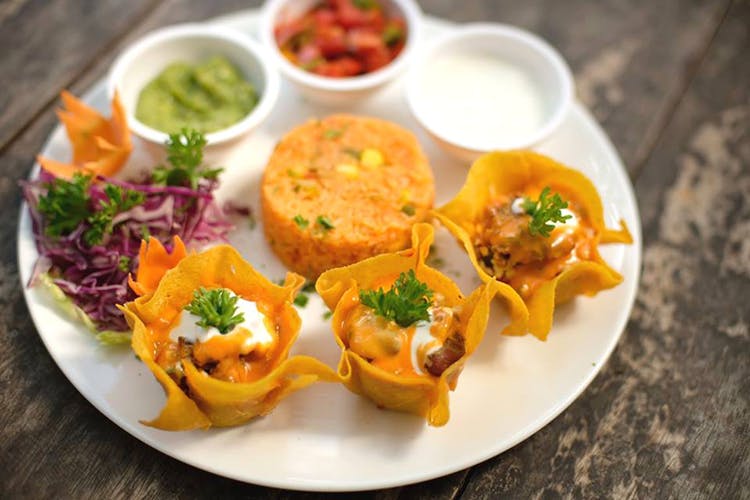 Heading To Mysore? You Need To Hit Up These Three Cafes
Whether you're just passing through, or staying a while, there's much more to Mysore than just traditional food. Not that we aren't in love with the Masala Dosas here, but for a change, check out these charming cafes.
The Old House Cafe
If there's is one place we would recommend for having wood-fired pizzas, this is it! Be it a fast breakfast, afternoon snack or late evening dining experience you will always have something to treat your palate. An outdoorsy bistro kind of cafe, the ambience is very soothing and homely. The only downside is a long waiting time, but the food always makes up for it. The varieties in salads are good, a Yogi's paradise when it comes to vegan food — after all, it is an organic set up!
Cafe Cornocopia
Situated far from the city limits, this place takes the second spot for its ambience. Spacious and relaxed with live music playing, this is the place spend a lazy evening with your loved ones. The unique styling is something hard to miss, also a good place to host a together. Even though it's a cafe styled place you get beers here to chill out. The location can be hard to find, but hey… Google's your friend! (and so are we, here's the map).
Tina's Cafe
For someone who misses home food or someone wanting to try Indian food, Tina's cafe is the place. They do not have a specific menu (homely, see?). The day's dishes are written on a whiteboard, so you will always have the surprise element when you visit it. The food is typical Punjabi cuisine, the ambience is retro styled, and the company of the owners makes you feel home.
This post was first published by Royal Mysore Walks. Read it here.
Comments