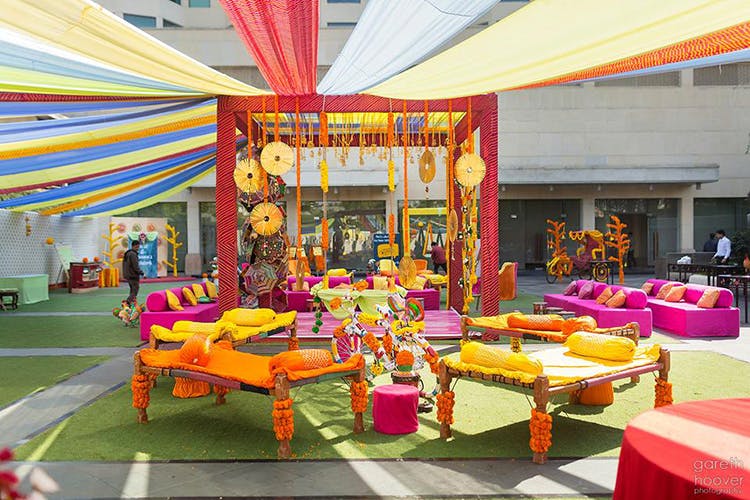 From A Carnival To A Day In Paris, This Wedding Planner Will Give You The Theme Wedding Of Your Dreams
Shortcut
Whether it's a day at the fair or a swinging party from the 20s, Naadia Mirza & Co. are all about getting every aspect of your nuptials in theme with whatever you want your big day to be about.
What Makes It Awesome
Theme weddings are all the rage now and are truly memorable and fun if they're executed well. If you're looking to have a themed shebang for your upcoming nuptials or a loved one's big day, Naadia Mirza & Co will have everything from the design and decor to entertainment, in tune with your vision for the day. With a look book for their signature and best executed themes, they've got you covered. But if you have something completely different in mind, they'll deliver on that too.
The founder, Naadia Mirza is also the brain behind Dottedi, a company that's all about throwing a fun and quirky bash, so you know that whatever the event, they're the experts in the field. With 6 core members on the team, each specialising in a service, you're working with the best in the business. And if you're thinking about a destination wedding, they're your A-Team as they specialise in destination weddings too.

Offering five wedding and event planning services, Naadia Mirza & Co will take care of the design and decor, the hospitality, the gifts and favours, the entertainment, and offer wedding consultations too. Although they recommend getting the whole event organised by them to maintain the theme all throughout, you can come to them for only one or two of these services if you please, and you're charged accordingly. If you're getting the whole wedding function organised, that'll set you back by INR 2.5 lakhs or more.
Pro-Tip
You can even head to them for wedding consultations alone, where they won't plan the gig but they'll give you plenty of tips and ideas on how to plan and organise your theme at INR 15,000 for 3 sessions.
Comments