Can't Get Enough Chicken In Your Taco? Try This Chain's New Naked Chicken Taco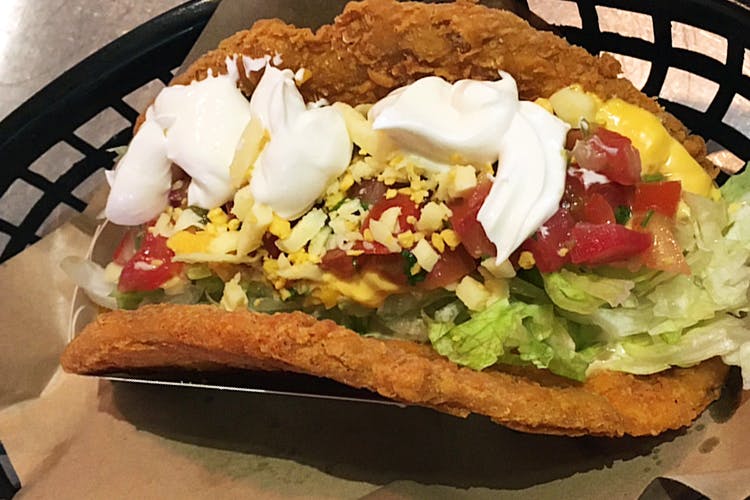 Shortcut
Goodbye tortillas and hello crispy chicken taco shells. Taco Bell's Naked Chicken Taco is every chicken lover's dream come true.
More Chicken Please!
Vegetarians you're going to have to sit this one out. Taco Bell's Naked Chicken Taco is for every non-vegetarian who just can't have enough chicken in their meal. Why? Because this creation replaces your usual hard shell taco, with flattened and fried chicken. Oh yes! Dreamy, no? We went to our local Taco Bell to try it out and we love it. It looks as good as the professionally taken pictures and comes in a special holder so your hands don't get too messy while eating it. This crispy chicken shell isn't like the normal crispy chicken filling you get at Taco Bell, it's called the Crispy Chicken 2.0 and it's the perfect amount of crispy without being difficult to eat. The taco itself has all of your classic fillings like lettuce, cheese, tomatoes and the works.
Price: INR 49 {for a limited time}
Comments