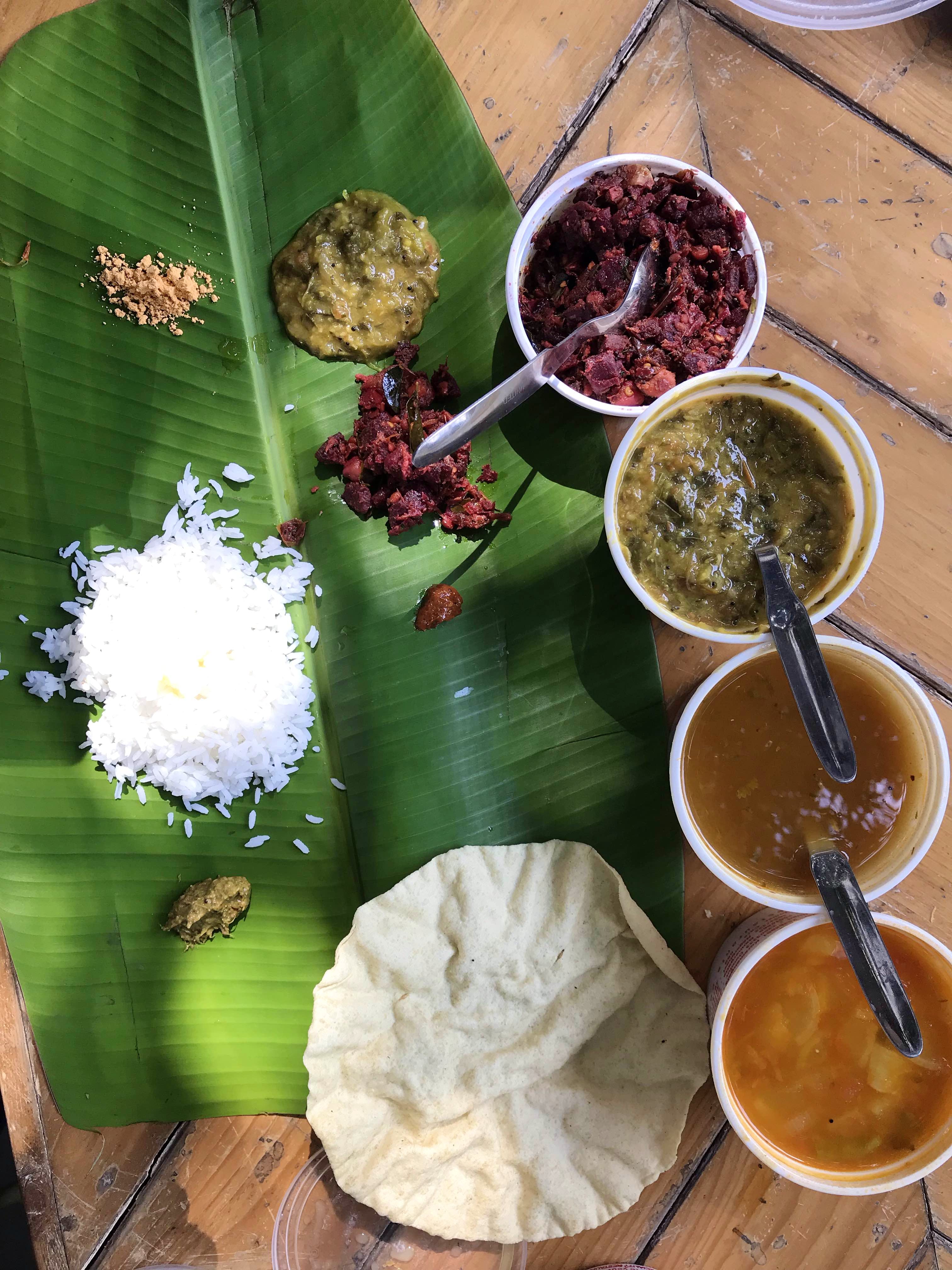 Nearest Metro Station:

Indiranagar
Enjoy The Banana Leaf Experience At Your Desk With This Andhra Restaurant's Carrier Meal
What Makes It Awesome?
For all those times you've got yourself an Andhra meal to your home or office, and had to eat on a plate instead of a banana leaf, say no more! Nandhana Palace has you covered. Their recently launched Carrier Meal Box has all the goodness of an Andhra vegetarian meal along with the banana leaf. Yes, you get banana leaves to eat your meal just like how you'd do at the restaurant. Also, talk about turning your office lunch all out South Indian and going Yele Oota (that's Kannada for leaf meal). Sure, the meals at the restaurant are unlimited, but the meal box comes with enough to feed three people easily. Four, if you ration out the sambhar, rasam, and pappu (dal, for you North Indian folks) a bit meagrely. But then again pappu is life, so you will probably eat the whole meal by yourself, just for that! IThe meal box comes with white rice (loads of it!), a poriyal (dry vegetable), curd, payasam (sweet dish), papad, ghee, podi, pickle, and chutney. It's satisfying, and delicious. But be warned, you'll probably need a nap afterwards. Don't schedule meetings for a while after this!
How Much Did It Cost?
The whole meal costs INR 365, which is about INR 90 per person, if you split it four ways.
Comments
Nearest Metro Station:

Indiranagar
Other Outlets
Nearest Metro Station:

Jayaprakash Nagar