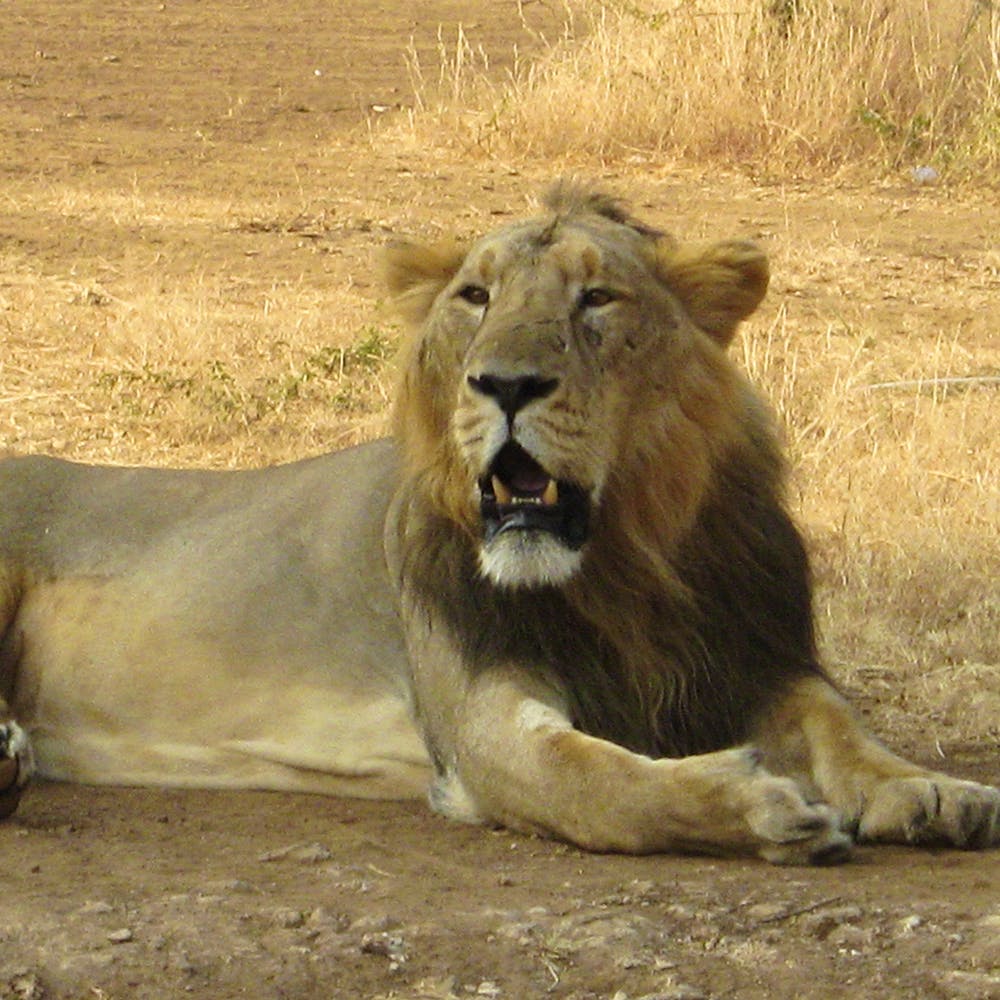 Haven't Seen Lion King Yet? Go See The Real Deal At India's Best National Parks
From lions to rhinos and elephants to tigers, India has one of the most varied wildlife to offer. And with this year quite full with long weekends, this is your best chance to go see nature in all its glorious manifestation.
Gir National Park And Wildlife Sanctuary, Gujarat
If you want to feel like you're in the middle of the Savannas and are worried about how to get that far, worry not. Hop across to the Gir National Park in Gujarat. Not only does the terrain remind you of the sprawling grasslands where Simba rolls and roars, but the wildlife is similar too. There's Mufasa's cousin, the Asiatic lions, striped hyenas, and plenty of deer (sambar, chital), chinkara and the neelgai. It is also home to the unique Black Buck, which is an Indian antelope.

Pro-Tip: If you are looking for an exclusive Black Buck Forest Reserve, you must visit Velavadar Wildlife Park, just few hours away from Gir).
National Parks & Wildlife Sanctuaries
Bandhavgarh National Park, Madhya Pradesh
Located in the Umaria District of Madhya Pradesh, this wildlife park is famous for our very own royal Bengal tigers. The population is one of the highest among all other tiger reserves so if you want the best shot at seeing a tiger in the wild, head here. The nights, if not too hot are great to camp around bonfires and share stories of the day's sightings. The barking deer is heard at nights as are the typical jungle sounds so don't be alarmed! Boasting of a very extensive bird family, this place is great for bird watchers too.

National Parks & Wildlife Sanctuaries
Bandipur/ Mudumalai National Park. Karnataka & Tamil Nadu
This national forest transcends three states in Southern India - Karnataka, Tamil Nadu and Kerala. While the Mudumalai National Park is known to be better for spotting wild cats, Bandipur is where you'll find more deer and elephants. The best time of year to visit is just after the monsoons where the forest looks lush and the skies are clear and blue. Elephant and jeep safaris are available at morning and afternoon slots from resorts within the national park.
Kaziranga National Park, Assam
A UNESCO World Heritage site and home to the largest population of the great one horned rhinoceros, this park is located in Assam. The best time to visit is winter when the grass is shorter and hence the animals are more visible. You can also spot some leopards, wild water buffaloes and swap deer. Here too, elephant and jeep safaris are the best way to see the wildlife and operate at specific times in the day.
Pench National Park, Madhya Pradesh
This park, in the heart of Madhya Pradesh, is no stranger to those who have read or seen The Jungle Book. Set in this very jungle, Rudyard Kipling's beloved Baloo (sloth bear), Raksha (Female wolf), Akela (Indian wolf) and of course, Shere Khan (Royal Bengal Tiger) are all literal residents of this part of the world. Summer and monsoons are avoidable as they are very uncomfortable owing to the excessive heat and humidity respectively, but winters are ideal for a trip. Go be Mowgli!

National Parks & Wildlife Sanctuaries
Jim Corbett National Park, Uttarakhand
Nestled in the hills of Uttarakhand, with more than 650 species of birds to see, this place is a birdwatchers dream come true. Given that it is one of the hilliest national reserves, it houses the Himalayan goral, Himalayan black bear, and the sloth bear as well. Their elephant population is also remarkable and if you're lucky, then you might be able to spot them in herds of more than 50!

National Parks & Wildlife Sanctuaries
Ranthambore National Park, Rajasthan
Set in arid Rajasthan, this reserve is famous for its tigers, leopards and marsh crocodiles. The landscape is rather brown and dry almost all year round. So if you're looking for some greenery, this might not be the pace. Given the terrain, the tigers and leopards photographed in this setting make for some outstanding shots!

National Parks & Wildlife Sanctuaries
Sundarban National Park
This park enjoys the title of being the largest halophytic mangrove forest in the world. Set in the delta of two of India's largest and most significant rivers, the Ganga and the Brahmaputra, these mangroves house the endangered but famous royal Bengal tigers, Gangetic dolphins and salt water crocodile. Do expect the weather to be muggy all year round.

National Parks & Wildlife Sanctuaries
Great Himalayan National park, Himachal Pradesh
Snow leopard, Himalayan brown bear, blue sheep, musk deer and mountain goat, these rare creatures are tucked away in this mountainous national park. The weather is beautiful all year round and the flora is very different from the other central and southern Indian wildlife parks. The brilliance that flowers in this region show is unparalleled. Gushing white water rivers and snow capped mountains as a backdrop, this UNESCO world heritage site paradise of earth!
National Parks & Wildlife Sanctuaries
Periyar National Park, Kerala
Elephants and tigers, Travancore flying squirrel, sloth bear, gaurs and a most extensive variety of frogs is what will welcome you to this park. It is one of the greenest parks all year round. While monsoons are highly avoidable, winter and spring is the best time to visit. You will be able to enjoy a boat ride in the very scenic Periyar Lake within this National Park. This park is surrounded by tea, cardamom and coffee plantations.

National Parks & Wildlife Sanctuaries
Comments