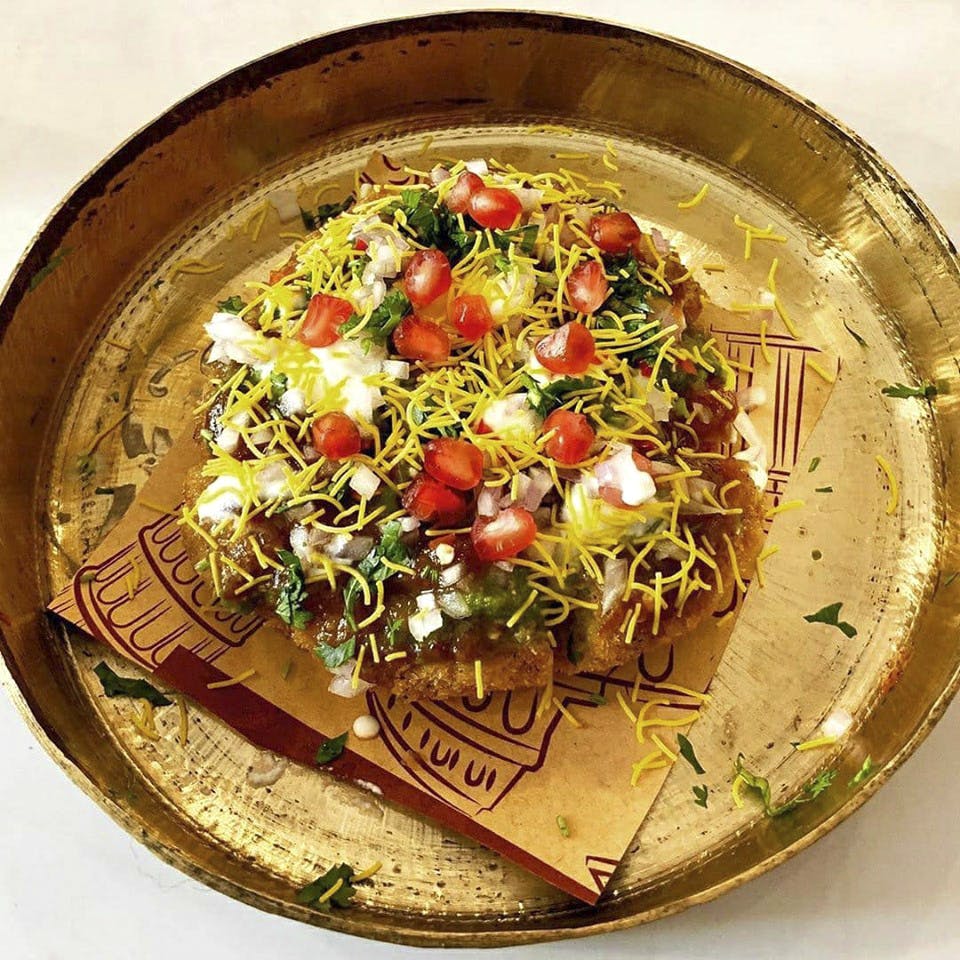 We Got Deets On 15 New Restaurants, Bars And Desserts Spots For You To Check Out
More often than not our users, friends, and family, and anyone who knows we work at LBB ask us one question: Which is the new place that I should eat out at? And we pride ourselves in answering that question time and again. But then there comes a time when there are a little too many new places for us to remember. Hence this list of a whopping 15 (and counting!Yes we'll be adding to the list) new restaurants and bars that are opened (or opening) in Bangalore. Thank us later!

Budapest Bake Inn
Indiranagar and BTM peeps, while you are a little late to the chimney cone party (Koramangala got it first), no worries as you can head to the outlet in your hood for dessert and savoury chimney cones. Think Banoffee Pie Chimney Cones and BBQ Chicken Chimney Cones. It's all the rage these days, so go and try them!

Uru Brewpark
Touted to be the first brewpark in Bangalore, get blown away by the massive space that's split into four zones -- a park, a brewery, a cafe, and a bistro. But there's more, apart from a global menu that also includes healthy bites, the brew park has a gin garden as well as a private barbecue spot.

Bohemians
Just like the name, this cafe in Indiranagar channels the boho vibe with their floral murals, greens, and antique props. The cafe has free WiFi and is pet-friendly, with the menu being a mix of healthy food, Greek salads, pizza, and apps. There's an outdoor seating space too and plus, it looks like the kind of place that's perfect to sit and work out of.

Street Storyss
Indiranagar's food scene is as popping as Koramangala and this vegetarian cafe will win you over with its Instagrammable space (pretty floors, brightly lit, and light fixtures in the shape of saxophones) and menu that includes Pan-Fried Dim Sums, Handmade Pizza (they have a beer-fermented base too), Nasi Goreng and Burmese Cucumber Salad.

Stories - The Brew Chapter
BTM's greenest space because almost every nook and corner is filled with greens of all kinds. The brewery is already serving craft beer while the bar serves potent cocktails for a fun night. The menu is a mix of comfort food meets finger food such as Amritsari Fish Tikka, Chicken Satay, pasta, nachos, and pizza. Do try their Nutella Baklava. Oh, and pick the rooftop in the evenings.

Esperance
Jayanagar's chic new date spot is this cafe which gets a chic, minimalist look and booths for two. Grey and pale pink decor give a very hipster vibe and there's a bookshelf too. The menu is regular cafe fare and features winners in the form of potato wedges, cheeseburgers, and Mexican Chicken Pizza. Hazelnut Cappuccino and Peanut Butter Banana milkshake also feature on the beverage section.

Badmaash
New bars in Koramangala deserve their own list with Badmaash taking the top spot with its eclectic decor that comes alive in the night. A massive space, you will see the recurring theme of tiger motifs running all around including tiger prints on the ceiling and a rather scary looking tiger bust. Fun drinks for the night include Indian-inspired cocktails such as Masala Colada and a food menu that's largely Indian.

Bistro Bois
Bois and girls in Rajarajeshwari Nagar this bistro is for you with their spacious and brightly lit seating that includes sofa seating as well as tables for two. Put one scene and dig into a menu that's got everything from Chicken Bruschetta, Chicken Yakitori, BBQ Paneer Nachos, sandwiches, burgers, wraps, and even tacos.

Spitfire BBQ Co
Yelhanka just got meatier with 18-hour smoked pork ribs, meaty and juicy burgers, loaded pizza, saucy wings and hotdogs, thanks to Spitfire. Done up by the same guys behind The Spitfire BBQ Food Truck, the menu features smoked and barbecued meaty options and a few options for vegetarians (there's Mac & Cheese, Margherita Pizza, and BBQ Paneer Tikka). Their Sunday Breakfast is something worth trying.

Potteery Nine Cafe
Think of Potteery Nine Cafe as a cafe within a shop or a shop within a cafe. In either case, all the props, the crockery, and almost all the decor elements are something that you can buy while you are at this chic space to dine. The menu is North Indian and you have quick bites such as pakodas and main course that includes Dal Tadka, Mutton Rogan Josh, and even the quintessential Rajma Chawal.

Tea Villa Cafe
Church Street's newest hang is this pretty little cafe that serves all-vegetarian fare and an extensive tea menu that will have you sipping Kashmiri Zaffran to Matcha Moringa. There's enough tea for you to stick your pinky out and pretty you're having high tea with the Queen. Croissants, dim sums, and sandwiches are our pick.

Bamey's Resto Cafe
We are quite excited that this popular Koramangala joint has opened another branch. Folk in and near New BEL Road, this is where you need to head to try unlimited Nepali Thali -- Thakkali Thali. Try the chicken and mutton variants of the Thakkali Thali. Their Nepali Chilli Chicken is quite yum and if you like your momos regular or a bit whacky there's regular steamed momos as well as pizza momos.

Sweetish House Mafia
If you have been living under the rock, then that's the only explanation for the fact that you missed out this Bombay-brand openening two outlets in the city with Jayanagar being the latest and Indiranagar being our go-to store. Freshly bakes cookies are what you are going for and the Nutella Sea Salt cookie and the Cookie Slab are what you need to order. There's eggless options and coffee available too.

Hangover
Yet to open, but opening pretty soon, the chain of bars add to Koramangala's popping party scene. If we are to go by the other hangover outlets in the city, enter OTT decor with fun Instagrammable elements, dance floor to dance the night away, signature and potent cocktails, and finger food to keep things in check.

Boomerang Bar|Social
Yeah, we need to make that list of new bars opening in Koramangala because this one's another one that's set to open pretty soon. Or at least that's what we hear. There's not much to the space yet as we spotted that they are still setting up the space, but hey, it's going to be a bar, so we are expecting contemporary playlist, finger food, and fully stocked bar serving all your favourite tipple.

Comments