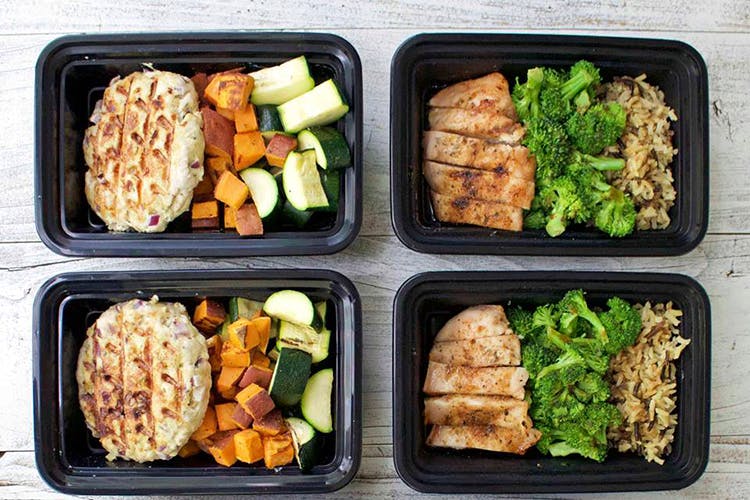 Pizzerias, Breweries & Cloud Kitchens: Here Are The Five Fab Additions To Kalyan Nagar's Food Scene
Possibly one of the hottest neighbourhoods in the city, Kalyan Nalgar is soon becoming the darling of restaurateurs and restaurant-goers. In the past couple months alone, Kalyan Nagar has become the address of choice for a bunch of exciting food ventures. And we are here to tell you our favourites from the lot!

Eagles Pizza
Recommended for: Located right on the bustling CMR Road, this new pizzeria is just the place for a comforting meal that's packed with flavours. Their old-school, thick pizzas come generous doused in cheese and toppings of all sorts. Pastas and nibbles are part of the menu too.
Float Brewery
Recommended for: Joining the already burgeoning list of breweries in the city is Float. Chug on their in-house brews that includes the Troika (that blends coffee and caramel) and even Q'mulus that combines bananas and bubblegum! Between gulps, you can also keep your palette busy with helpings of Braised Pork Belly, Khowsuey and Chilly Cheese Ciabatta Toast.
Vietnamese Kitchen
Recommended for: The popular Indiranagar spot debuts in Kalyan Nagar. Spend your time here, slurping on soul-satisfying pho and biting into refreshing summer rolls. You can also stuff your face with plump momos, Chicken in Chilli Plum Sauce and Tofu done up in Ginger Lemon Grass.

Eunoia Resto Cafe
Recommended for: For a laidback sesh with bae or your gang of pals, this place is perfect. The cafe menu includes sandwiches, pizzas and pastas. You can also bite into plates of Grilled Fish, Chicken Biryani, and Warm Chicken Salad. They also serve hot coffees and teas for you to linger over.
Kiko
Recommended for: A cloud kitchen started by the fabulous people behind Oki, Kiko is just the food delivery service you need when you want to feast from the comfort of your home. Meaty, Banh Mi Sandwiches, Grilled Chicken Steak with Sauteed Vegetables, and Steamed Baos with Lamb and Kimchi serve as the menu highlights.
Comments