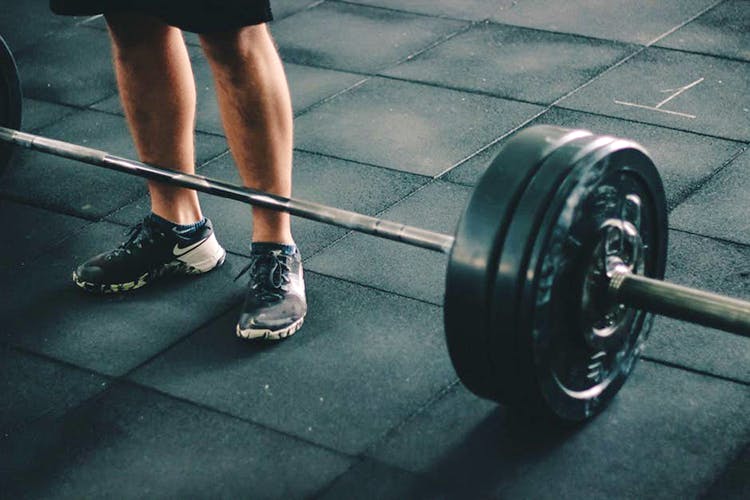 Nearest Metro Station:

Jayanagar
Unleash Your Inner Ninja Warrior And Get Fit At This Swanky Jayanagar Fitness Centre
Shortcut
If you are a fitness freak looking to switch up your workout, or a couch potato who doesn't like the idea of running on a treadmill but wants to get fit, the Ninja Warrior Functional Training by High Fitness Club is what you need.
The Ninja Way
If you are familiar with the American television sports series American Ninja Warrior, then you'd know what the ninja warrior functional training is all about. For the uninitiated, the workout at High Fitness Club is a functional training regime that will see you sprint, swing and jump through a mini warrior chamber to build your athleticism and strength. Picture a mini version of an adult-sized playground complete with monkey bars, battling ropes, a vertical wall climb, tyre & hammer, Roman rings, punching bags, and kettlebell weights.
From swinging from the monkey bars to short sprints, this training focuses on training the body for the activities performed in daily life. Not to exaggerate, but a few months on the monkey bars should make you an expert in keeping your balance in a crowded BMTC bus or the metro. In addition to strength, agility and stamina are core focus points. Don't go expecting machines here. There are none. Your body is your best friend. And here is where you will be sweating it out and nailing all your fitness goals or setting new ones. Although, admittedly you will first want to just run away! But don't quit.
Gym Rat Time
If all this sounds too intense for you, High Fitness Club offers quite a few options for patrons looking to bulk up, tone, get fit, or work on their personal fitness goals. Apart from regular gym routines, they offer S&C, kickboxing, MMA, and TRX training as well. You can opt for trail classes before choosing three-month, six-month or annual packages. Personal training is available as well, should you wish you get your fitness goals sorted out in a more streamlined manner.
Comments
Nearest Metro Station:

Jayanagar