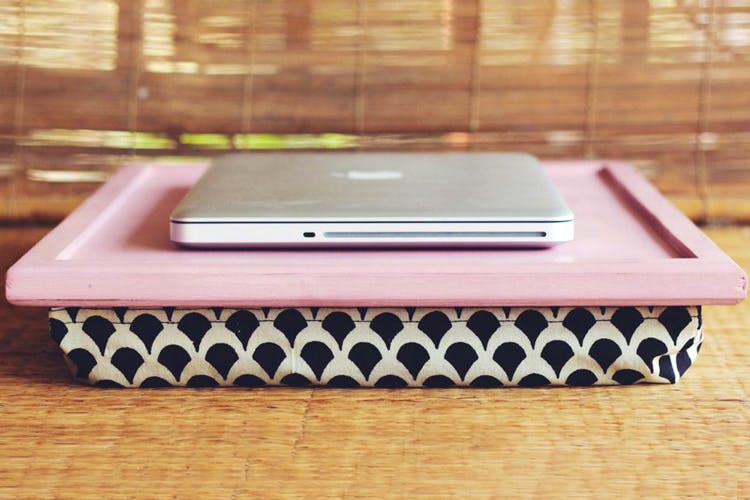 Not So Shabby's Cute And Functional Lap Desks Are Perfect For Work Or Breakfast In Bed
Shortcut
Not So Shabby's lapdesks will give you more reasons and excuses to stay in bed all day.
Bedtime Buddies
Bangalore-based Vinanti Kothari's brainchild, Not So Shabby, is a one-woman project, with all products designed, made and shipped by her alone. She even learned wood-working for it! And this hard work shows. She's got kitschy key-holders with mail slots and hooks, organic eye masks with cute floral prints, and framed jewellery organisers.
Now, let's talk about our favourite —the lapdesks. These cushioned tables are perfect for breakfasts-in-bed, working on your laptop without hunching painfully and even as an ideal drawing desk. They also come in really pretty designs like block-prints, suede, ikat, ornamental and washed denim patterns. Here's another reason to not get out of bed!
Price: INR 1,999-INR 2,199 for the lapdesks, INR 399 upwards for other home decor products
Shop online here.