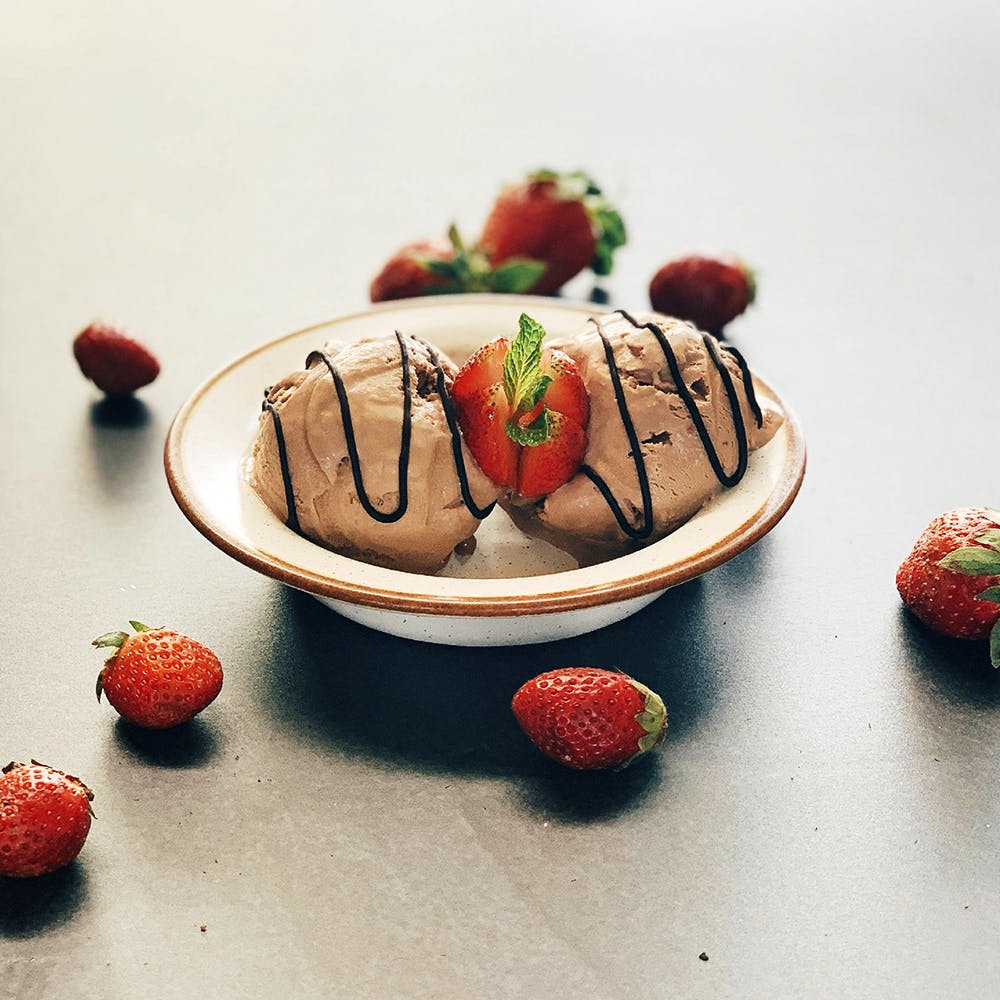 These 9 Nutella Desserts In Town Are A Must-Try
For many of us, Nutella has found a warm gooey spot in our hearts. Whether it's a quick chocolate sandwich, a midnight snack or a full blown sugar coma, the good old chocolate and hazelnut spread has seen us through it all. And many food establishments in the city have paid homage and given the gooey spread an upgrade by incorporating it into some of the most drool-worthy desserts in town. Here's a list of some of the best desserts that the Nutella nutter in you is going to love.
Nutella Cheesecake - Art of Delight
The Nutella Cheesecake served at Art of Delight is one of their most popular desserts. Combining our love for cheesecake and Nutella, the dessert is just as yummy as you'd expect it to be. Served in a pretty mason jar, make sure you get your spoon deep enough to get to all its layers including the crumbly biscuit layer at the bottom.
Price: INR 130
Hazelnut Nutella Cupcakes - Happy Belly Bakes
We have had dreams about this one. A sweet little cake, this one is loaded with all the Nutella and chocolatey deliciousness you'd want in a cupcake. Bite into some of this gooey goodness and you will not regret it. Thank us later!
Price: INR 90 a piece
Nutella Chocolate Fudge Cake - Dolci
Practically a meal by itself, this brownie meets fudge dessert has generous amounts of Nutella in the icing and in-between layers too. We're loving the texture the alternating layers of fudge provide and every bite of this cake is a sweet experience.
Price: INR 180
Sticky Nutella Pudding - Berry'd Alive
This one is a chocolate-chip cookie dough pie with a Nutella filling and chocolate ice cream on the side. If this description isn't enough to convince you to try it, we don't know what will. This dessert is a must-try for all the chocoholics in the house.
Price: INR 170
Banana Nutella Cake - Cafe Felix
Balancing all that chocolatey goodness with a fruity kick, the Banana Nutella Cake at Cafe Felix is a nice break from the other choco-loaded desserts on this list. A wholesome cake, this one has chunks of banana hiding in between layers of Nutella. Sounds delish, know?
Price: INR 275
Nutella Rocher Cake - Desserted
Throwing another iconic sweet treat into the mix, the Nutella Rocher Cake from Desserted has Ferrero Rocher bits that work really well with the generous dose of Nutella in the cake. A Ferrero Rocher- Nutella hybrid. Now that's something we can get behind.
Price: INR 190
Banana Walnut Cake - Fresh Pressery Cafe
Putting a healthy spin on the spread, this cake is made with amaranth flour and honey. Generously slathered with Nutella, bite into a chocolatey mix of bananas, chocolate and hazelnut with walnuts adding that extra bit of crunch to the mix.
Price: INR 150
Nutella Baked Cheesecake - Spoonful Of Sugar
We started this list off with a cheesecake and we've come full circle, by ending it with yet another Nutella-based cheesecake. But this one is a baked cheesecake and any cheesecake lover knows that makes all the difference. The Nutella Baked Cheesecake at Spoonful Of Sugar is worth tucking into for an unusual but delicious choco-cheese combo that's won us over.
Price: INR 420
The Open Box - Nutella Baked Yogurt
While it's on just for a week, Misu and The Open Box are rolling out a special Nutella menu and it includes Nutella dim sum. Apart from some Nutella ice cream which is garnished with in-house chocolate sauce and strawberries, there will also be Nutella Baked Yogurt, to be eaten out of a mason jar, and topped with strawberries and almonds. All eyes on the Chocolate Dim Sum with Nutella dip however!
Comments