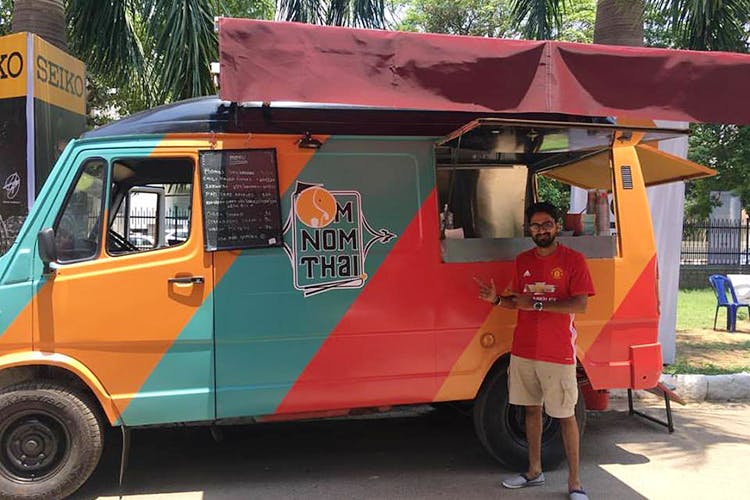 Sawadika: There's A New Food Truck In Town And They Do Thai Street Food
Shortcut
Adding to the thriving food truck culture in Bangalore, Om Nom Thai is the latest kid on the block. And they apparently only do authentic Thai food.
High On Thai
The city is brimming with food trucks, and we have enough to have a Food Truck Festival even. And now adding to that comes Om Nom Thai, started by Ujjwal who actually gave up his job in an IT firm to travel. His travels to Bangkok got him thinking about authentic Thai street food in good old Bangalore. Or rather, the lack of it! And thus Om Nom Thai was born.
Just a few days old in town, if you spot Om Nom Thai, you can look forward to a real authentic meal, going by their menu. To start with, munch on dim sum which comes steamed, fried or even chilli fried. Loaded with and/or chicken, served with mayonnaise and chilli dip. It's not a Thai food truck if there's no skewers right? So load up on chicken of cottage cheese chunks with barbecue sauce, all lined up on a bamboo stick. Oh, plus, Pad Thai — Chicken, Eggs or Vegetables.
Mains are minimal and simple — green or red Thai curry, with Jasmine rice. Oh, and they also have Oreo shakes, strawberry milkshake and a cooling Virgin Mojito, albeit that's not very Thai!
Find their location here.
Watch this space for more…