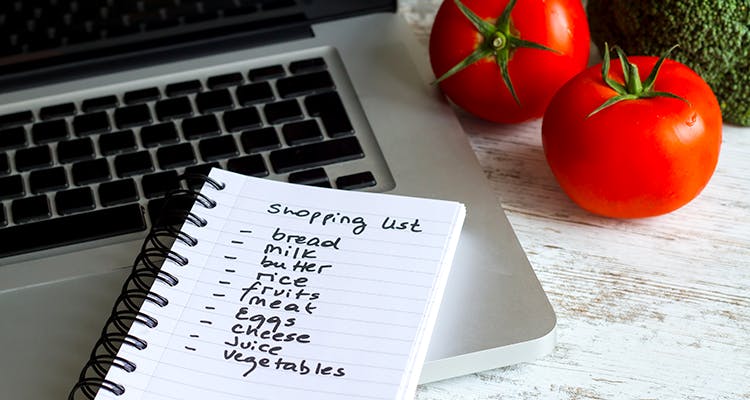 Online Services that Make Grocery Shopping A Breeze
Forget hopping from aisle to aisle looking for items on a long shopping list and don't even think about lugging bags of groceries back home – that's what a slew of startups have us believing. We make life easy for you with our pick of websites and apps that will take care of your week's grocery needs without you having to make a trip to the market.
LBB's loving
Big Basket
Readers' vote
Town Essentials
Big Basket
One of the biggest online stores around, Big Basket's inventory boasts of over 14,000 products on any given day. They've got everything from kitchen essentials to personal care products and gourmet goodies. You even get to choose the time slot you'd like your delivery to come home so that you are around to received your essentials without any hassle.
Delivery Time: Same Day. If you order in the morning, delivery happens by late evening
Grofers
An app-based service, Grofers lets you browse through the products available at a grocery store near you. Once you've filled your virtual shopping cart, you can sit back and wait for the delivery to arrive at your door. Apart from home essentials, Grofers also lists retail outlets that sell cosmetics and electronics.
Delivery Time: Within 90 minutes
ZopNow
A Bangalore-based startup, ZopNow's tagline encourages you to "be lazy, buy easy". Along with the usual groceries, you can also buy your pet's food, office supplies, and baby care products from here. To get the goods home, you can select a convenient time or there's a 10am – 1pm delivery time that assures you of the freshest produce.
Delivery Time: Choose from 3-hour delivery slots
Nature's Basket
If your grocery list tends to be a bit fancy then bookmark Nature's Basket. The online store sources exotic and organic foods from all over the world. Cheeses and meats from Europe, fruits from Thailand and oils from the Mediterranean – you'll have some tough choices to make.
Delivery Time: Choose from 2-hour delivery slots
Local Kirana Store
Replenish your spice racks and kitchen cupboards with goodies from the Local Kirana Store. With the aim to recreate your go-to, mom-and-pop shop online, you'll find everything here to get you through the month.
Delivery Time: Choose from three-hour delivery slots
Jiff Store
A bit different from your regular online grocery platforms, Jiff connects you to the nearest supermarket in your neighbourhood and you'll be able to pick your supplies. Once you've gotten everything you need, Jiff delivers to your doorstep.
Delivery Time: Within two hours
Town Essentials
This one is especially for food lovers. Fresh vegetables, gourmet goodies, food colours and preservatives you can buy them all here. If you are hosting a big party or a wedding and you need to place a bulk order, there's a special section where you can stock up at wholesale prices.
Delivery time: if you order before 10am, delivery is on the same day
Sangam Direct
Get your weekly rations at Sangam Direct. They have all the bare essentials including vegetables, fruits, dairy, personal care and organic products. Look out for discounts and deals on your bill when checking out.
Delivery Time: Choose from three-hour delivery slots
Comments