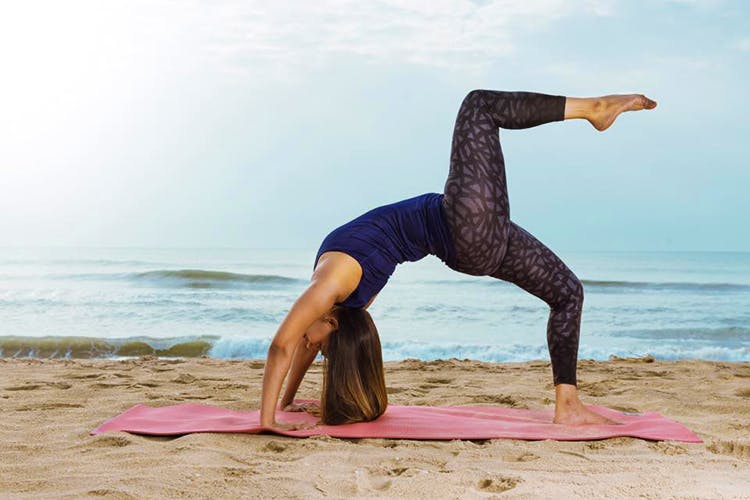 Yoga Is Now Just A Click Away With Online Classes By Zia Faria
Shortcut
Focus on breath, flexibility, mindfulness and fitness with Zia Faria's yoga classes, Yogaholic With Zia. The best part? She does online classes too.
Bit Of A Stretch
Former web designer, Zia, has been a yoga practitioner since she was a little kid! She's an Internationally Certified Yoga instructor and has been teaching for six years now. So, really who better to teach you all the different forms of Yoga? Her classes include yoga therapy for healing of muscle aches, joint pains, stress and anxiety as well as high intensity weight loss, prenatal and corporate yoga for offices. Zia believes that yoga can help boost immunity, stamina and flexibility, and we'll take her word for it.
A Flexible Schedule
Yeah, we can hear you say that you "just don't have the time" or are "too far away". But don't worry – Yogaholic With Zia also has online classes! Consultancy and classes are done through video conferences so that you, no matter where in the world you are, can take part in a live class! Talk about no more excuses.
Find out more about it here.
Also On Yogaholic With Zia