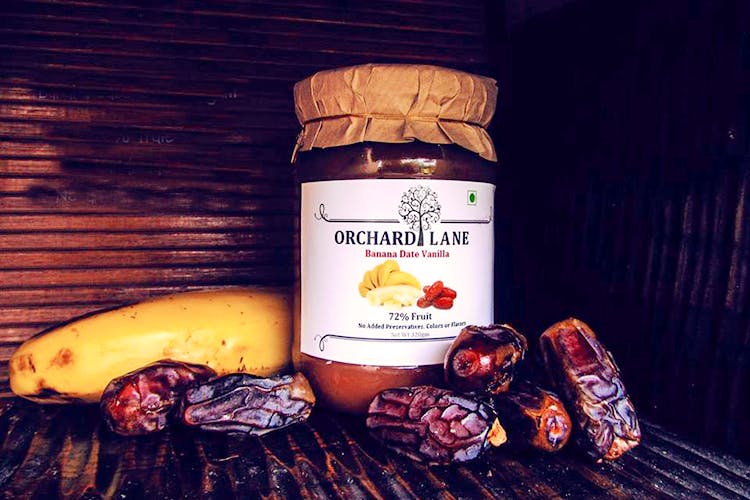 Banana Brandy Berries & Pear And Pomegranate: Stock Up On Jars Of Fresh Fruit Jam From This Local Brand
Shortcut
Add bursts of fresh fruit to your brekkie or brunch with Orchard Lane's jams. Their lineup of interesting flavours includes Banana, Brandy and Berries, Melon and Cranberry, and Pear and Pomegranate.
In A Jam
A trip to Kashmir, a few years ago, resulted in Gagan, the founder of Orchard Lane, making batches of delicious apply jam and falling in love with the process. Gagan has since then perfected the art of jam-making – she uses the French technique where the fruit juice is extracted before the jam is made, making it more flavourful. And is now available for your eating pleasure.
You can pick up Orchard Lane's fruit-loaded concoctions from their website or Facebook. You can choose from jams that are in stock through the year and the seasonal ones. The first category has unusual flavours combinations like pear and pomegranate, melon and cranberry juice things up togethers, and banana, brandy, and berries make for a boozy blend. They also have orange marmalade and, if you'd like to make your morning toast interesting, they have an Orange and Whiskey version too! Orchard Lane also sells a preservative-free, all-natural Tomato Ketchup – that's popular and has even made it to restaurant tables around the city.
A Jam For All Seasons
Since the brand sources fresh fruit, you can expect seasonal surprises too. Hot and Sweet Guava Jam and Mango Jam will surely make your summer sweeter. Peach Preserve, Black Grape Jam and Strawberry Jam are also part of their offerings. But these sell out pretty quickly so you better fill your cart as quickly as possible. Or you can sign up for their subscription service where you can choose the flavours of your choice.
Comments