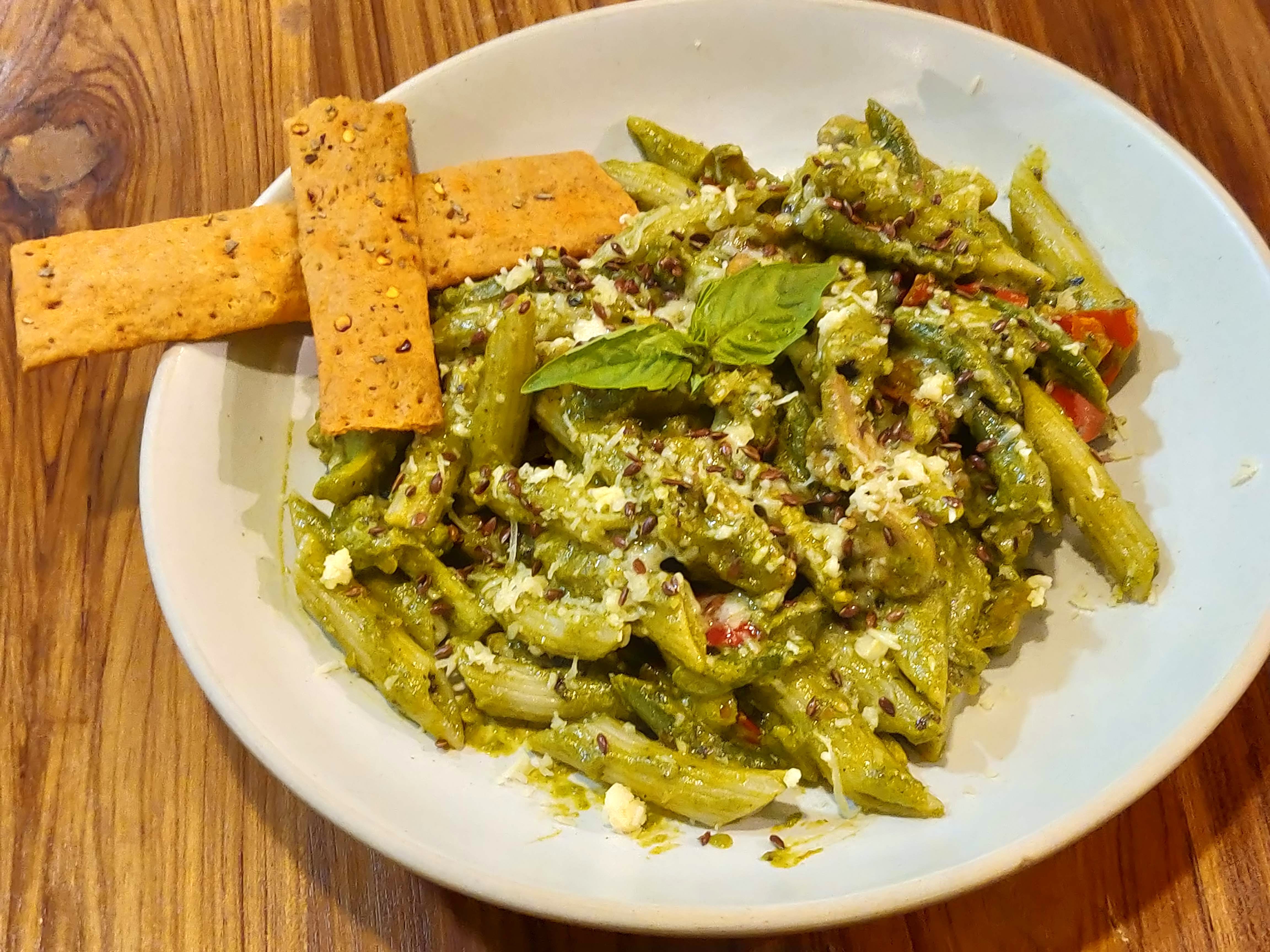 Organic Is The New Black, This Organic Cafe Is Perfect For People Who Prefer Health And Taste
What Makes It Awesome?
Having organic food is the new trend. This cafe/ shop in Jayanagar is one of a kind Organic one-stop store for everything organic. Starting from Snacks to vegetables, milk and green tea. They have a wide variety of tea bags, Thai curry mix, masalas, munchies, You name it, you will get it. Ambience: Its a boutique shop attached to the cafe. They have an open kitchen with a seating capacity of 20 - 30 Px. The food served here is worth every penny. You can enjoy this healthy ambience with your kids and family. I have visited this place with a group of friends to explore a healthy chain of restaurants. Drinks: We started with some juice. I tried Fresh Watermelon and Tomato Juice, something you will love if you enjoy tomato and watermelon. Detox Juice, that's a surprise this one for people who love beetroot. The juice has a dominating taste of beetroot which is an acquired taste. Pure and Sure Juice, this was a mouthful. Dominating taste is of apple and spinach. Seasoned smoothie topped with granola, we had the mango one. Amazingly delicious. This smoothie was thick and was quite full of having it. Food : Starters we ordered Jackfruit Tikka - the most talked dish here is this amazing healthy organic tikka made from Jackfruit. The taste is a bit bland but it works great with the chutney and salad served with it. Topped crostini: its a treat for your tastebuds. Healthy crostini topped with mushroom, cheddar tomato, and cottage cheese. Kids will love this. So did I. Namma Chip and Dip Platter: Beetroot and moringa hummus, quinoa and chickpeas hummus with garlic dip, naan bread, chakli, and nippat. The beetroot hummus and chickpeas hummus was a hit, quinoa and moringa hummus was also worth mentioning. Loved them all. Best for a light snack if you don't like it heavy. Amazing platter. (Recommended ) Salad: Protein Salad - Chickpeas, sprouts, cottage cheese, quinoa, and tamarind dressing. The combination looks odd but once you try you would realize the taste of tamarind goes sharp and it makes this amazing. Sandwich: Mediterranean grilled vegetables, this was good. The pesto and bell pepper spread with veggies was a masterstroke. Desi grilled vegetables, the sandwich was a hit, something which is healthy and delicious. Pasta: we asked for the chefs special, he made Penne pasta with basil, walnut cheddar, and pesto sauce and topped with roasted chia seeds. Never would I say healthy is never tasty after tasting this. (Recommended combo) And We had a Farm Fresh Pizza - thin crust topped with broccoli, zucchini, bell pepper, and sweet corn. Good, light and amazing. Desserts: We tried Chocolate and Date Pudding - I just enjoyed the chocolate and date combo. Healthy and delicious. Overall, this place is a one of a kind newly opened cafe. Every ingredient they use are from the shop itself and it's worth visiting. I would love to visit again. Food - 4.5/5 Service - 4/5 Ambience - 4.5/5
What Could Be Better?
Mango Riccota cheesecake - this is an acquired taste, the mango pure will be sweet but ricotta will be bit sour
More Information
Phalada Pure & Sure Organic Cafe
Nearest Metro Station: Jayanagar
Comments