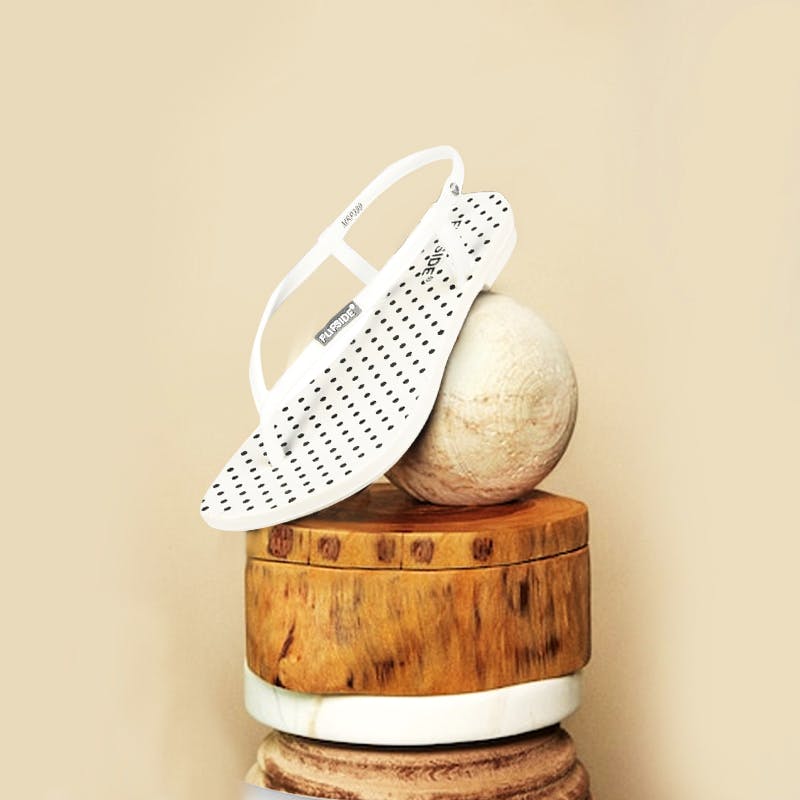 From Accessories To Footwear : Hit Up These 10 Stores In Kemp Fort Mall
If you are just bored or done shopping for clothes, Kemp Fort Mall has a lot more to offer. For everything other than clothing, we have put together a list for you. Shop for shoes, accessories and baby care products at these stores in Kemp Fort Mall.

Khadim's
Khadim's is the one-stop-shop for your footwear needs without breaking the bank. Stock up on footwear for work or even a casual day out by shopping. We are talking about slip-on, sneakers, strapped sandals, floater sandals and formal shoes for men. Find heeled sandals, chappals, slip-on shoes, clogs and ballerinas for women starting at INR 499. They also stock up on wallets, laptop bags, tote bags, and hobo bags starting at INR 530.

Timex World
Timex World is a brand that is well known in every Indian household for the range of watches and prices at which they sell. They have a wide range of collection of watches for men and women. Shop for chronograph watches, leather watches and digital watches for men. Pick elegant watches for women in leather and metal straps. You can find the perfect one for any occasion without emptying your wallet at Timex.

Jockey
Stock up your wardrobe with essentials such as intimates, underwear, and loungewear for both men and women from Jockey. Known for their quality and range of products, Jockey has become a famous brand in India. Shop for boxers in solids and plaids, vests, underwear, trunks, panties and bras. Find night shorts, track pants and razorback tops for women. They also stock up on shapewear and thermal wear at their outlets.

Intimate Desires
Women! Shop for lingerie at prices that would blow your mind at Intimate desires in Kemp Fort Mall. From baby dolls to swimsuits, find them all under one roof at Intimate Desires. Shop lacey bralette, lightly padded bras, underwired and padded bras in different colours. Find bikinis in fun floral prints and singlets in rainbow colours and tropical prints for a beach vacay. They also stock up on shapewear, stockings and saree shapewear at the store.

Poorvika
Poorvika is the ultimate destination for all your mobile phones and accessories needs. This retail chain stocks up on mobile phones from leading companies such as Apple, Samsung, Oppo, HTC, One Plus and Pixel among others. Shop for mobile accessories such as chargers, headphones, AUX wires and even tablets at this store. They also offer after service for the items bought at the store. You can also find Bluetooth and normal speakers at their store in Kemp Fort Mall.

Toonz
If you are looking for clothes, accessories, and games for your newborn, then head to Toonz in Kemp Fort Mall. Shop babywear such as onesies, rompers, bermuda, dresses, shirts and t.shirts. They also stock up on kids wear for boys and girls for kids above three years. Find toys and educational games for kids at the store. Cash-out on the buy one get one free offer for board games at Kemp Fort Mall.

New U
Shop at New U and satisfy the cosmetics lover in you. Hoard on bath and body products, lipsticks, nail polishes and other makeup supplies from various brands such as Revlon, Lakme, and Maybelline among others at this store in Kemp Fort Mall. They also stock up on hair and face masks, perfumes, deodorants, and mists for both men and women.
Jewels Paradise
Shop for imitation, one gram gold, and silver jewellery at Jewels Paradise in Kemp Fort Mall. This kiosk on the ground floor stocks up on fashion earrings, jewellery sets made out of one gram gold and American stones. Their collection of pure silver jewellery ranging from sets, earrings and even nose pins is worth buying. They stock up on elegant sets and also traditional temple jewellery and Kundan sets for you to sport this festive season.

Reliable Junction
Reliable Junction, a kiosk on the ground floor of Kemp Fort Mall stocks up on electronics and gadget accessories that one would need. From tempered glass to speakers, they have it all at this kiosk. Shop for phone cases in different colours and designs, aux wires, adapters, keypad covers, mouse, earphones, and headphones. They stock up brands such as Sony, Boat, and Dell among others.

FlipSide
A venture of Rika Lifestyle, FlipSide is a brand that sells footwear for men, women, and children. Find comfortable and trendy range of footwear ranging from flip flops, wedges, clogs, and sandals for women. Men! Shop for casual slippers, sandals, clogs and flip flops starting at INR 399. This kiosk in Kemp Fort Mall also stocks up on cute glitter sandals for kids and flip flops for a beach vacay.

Comments