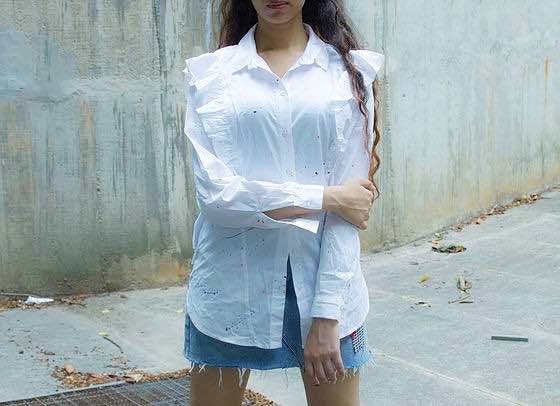 Paint Splatter To Patches: Turning Flaws Into Fresh Pieces Is What This Indie Label Does Best
What Makes It Awesome?
Turning flaws into quirky clothing are what indie label Errorr does. All those factory reject apparel, discarded and leftover fabric, and materials are sourced by the brand and used to create fresh new outfits. These outfits, which are quirky and will appeal to the millennial aesthetics, include shirts, shrugs, crop tops, and tops. Moreover, with the patch work, mismatched fabric used to turn the flaws into a cool piece, and a very contemporary design style, you will find these clothes are perfect to elevate your street cred. You'll find monochrome stripe shirts that come with elbow length sleeves and paint splash all over along with free-sized shrugs with Indian and ethnic prints. There's also a collection of sheer shrugs. Crop tops come with nifty prints and fabric stitching as detailing while shirts come with patches and different fabrics. It's a whole lot of quirkiness and a whole lot of pieces that you can slay your #OOTD. The idea behind the brand is to be as sustainable as possible and use the waste to make something that's cool and fun. Since they don't entirely create an outfit from scratch, you will find that on their website the collection has limited sizes for each product. This is mainly to do with the pieces that they get from these factories and manufacturers.
How Much Did It Cost?
The entire product range is priced between INR 1,000 and INR 3,000.
Comments