The information in this post might be outdated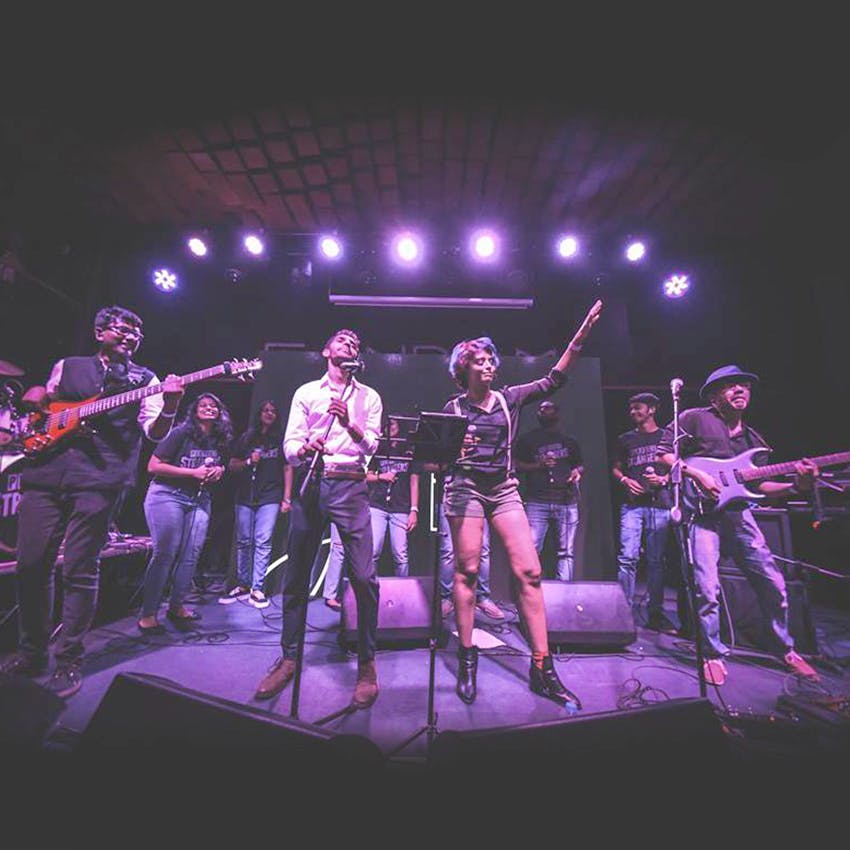 Catch Hornbill Music Festival Champions Perfect Strangers At Fandom
What's Happening
Winners of the Hornbill Music Festival (One of the biggest music festivals in the North East) Perfect Strangers have returned to the homeland and are gracing the stage at Fandom with the set that made them the champions. A six piece band, they have a penchant for the sounds of 80's Rock, but don't restrict themselves to that and create music with elements of jazz, blues, pop, punk and funk. Apart from playing their winning set (with all the crowd favourites as well), they'll be releasing a music video for a track of their new album with plenty of copies of the album, and merch too! Joining them on bass for the performance will be Shalini Mohan.
How's The Venue
Fandom, a part of Gilly's Redefined Koramangala is a space designed and dedicated exclusively for live performances, sound, lights, LED screens and everything!

Price Includes
INR 450 includes entry and a cover charge of INR 200 redeemable on food and beverages inside the venue. The INR 499 at the ticket includes entry, and a gift bag with the album and paper art merchandise.

Make A Note
If you're booking online, you'll only be able to book the entry ticket for INR 250 (or 499), and the cover will have to paid separately at the gates.

Comments