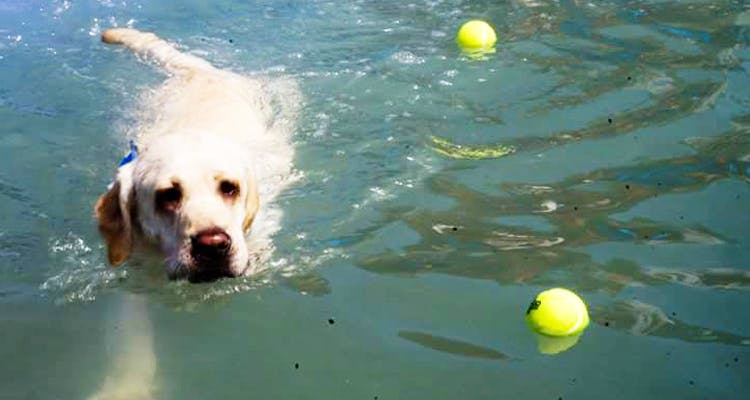 Off-Leash Playtime And Open Spaces: Pet Boarding FacilitiesThat Are Almost as Good As Home
We know exactly how heart-breaking it is to leave your little cat, dog or any pet when going on holiday. Or even just heading to work when you can't find a sitter. So to save you the grief, we've found you places and very good Samaritans who have opened up their homes just for your furry friends. So ditch the kennels and cages in favour of off-leash playtime and oodles of warmth from these boarding and loving temporary parents.
LBB's loving
Benzi Pet Stay
Readers' vote
Jeru's Lovin Vacation Home For Pets
Pet Stepin'
Whether you're woefully leaving behind your pet on a long vacation or just need to have him or her looked after for the day, this place will sort you out. Taking in any animal you call your pet, they follow a no leash and chain policy which we love. Plus, it's out with the hierarchy, unless there's a very feisty fella around. While there, your dog, cat, rabbit and others can enjoy grooming sessions, massages and even some socialising at birthday parties of other residents.
Petspace
Be it your pooch or your kitty, this is a great place to leave your furry friend at. From fresh home cooked food to cleaning, and off-leash playing, they take care of everything, like it's a home away from home. And a rather large one at that! You'll be happy to know that all the caregivers are animal lovers themselves, so rest assured that your baby is in good hands. They even have day care if you're a working parent.
Pawse
The folks here understand exactly how traumatic it is for dogs to leave their homes, no matter how temporary it may be. With a scientific yet warm approach to pet boarding they allow for structure and free-style to blend. So your dog will have 'me time' as well as scheduled play time too. Of course, nutritious food will be fed according to the breed, while grooming is part of the stay as well.
Jeru's Lovin Vacation Home For Pets
Started by Jessica Jerusha, you'll want to stay in her warm home yourself. From celebrating birthdays, to helping injured strays, she'll take in any kind of pet, be it a dog, cat, rabbit, fish, guinea pig, hamster, or anything that is legal. Home-cooked food that your pet is used to will be on the menu, while play time is all the time, as she refuses to tie up any pets! Cats though, have a separate space, so don't fret.
Tailspin
Literally a home away from home, this place is open to dogs, cats and birds, and is a luxury one at that too. You'll find strictly no kennels or cages here, meaning that it's all-day play time! Nutritious food is also part of the plan, and you don't need to worry if your pet is little, they have a separate area for dogs of varying sizes. Cats are in a different space.
Benzi Pet Stay
We already wrote about Benzi Pet Stay here. Located on the outskirts of the city, Benzi is part of the larger Appu's Farm, that's run by Prashanth Sathyavad (Appu was the name of his beloved dog). At the farm, your pet can wade through a swimming pool, jump through hoops and clear hurdles at the agility course, and also have a fun time exploring the terrain tracks. If you are travelling out of town, then, Benzi also offers kennel facilities. Ronnie's Happy Home, the boarding enclosure at Benzi, is where your canine friend will be welcomed by Ronnie, a gentle stray who has now made the farm his home.
Comments