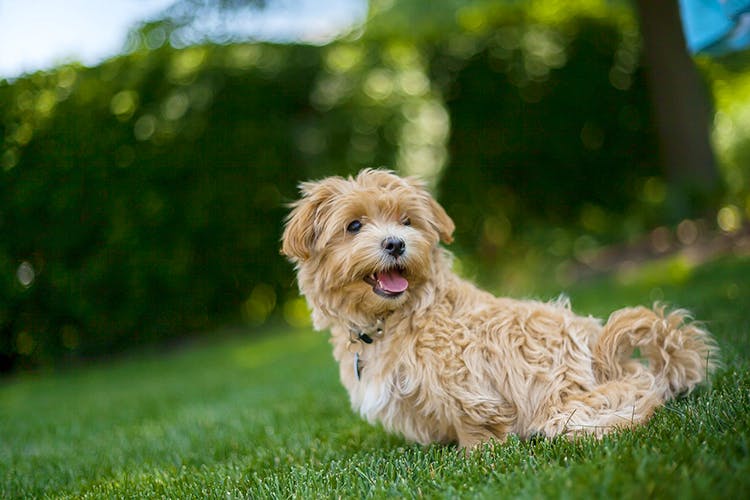 Escape The City Life And Check In With Your Pooch At These Pet Friendly Resorts
Is town getting a bit too much for you and your pooch? If you are looking for an escape — there are plenty of pet-friendly resorts in Karnataka you can check into for a peaceful time with the real BFF. You can explore expansive plantations, seaside retreats and jungle getaways with your pet pooch to keep you company. However, before you pack your poop scooper and chew toys, ensure that you have a word with these resorts and keep them in the loop about your special travel buddy. LBB digs up pet-friendly resorts in Karnataka.
Alurkar Resorts
Sitting amidst lush farms and overlooking a small pond, Alurkur Resorts is the perfect place for you and your four-legged friend. While you settle into cozy cottages and tour the various plantations at Alurkur (the property focuses on agro tourism), your pet can run wild and free on the resort grounds along with the resident doggies. When you check in, you will have to show the necessary ownership certificates and while your dog can reside with you in your cottage, you are required to keep an eye on your pooch. For a nominal fee, the kitchens at the resort will also whip up meals for your pet.
JuSTa Turtlebay On Sea
Beach bum with your pet at this resort that sits right on a gorgeous beach in Maravanthe. The Turtlebay on Sea property has hosted over 150 dogs and welcome yours over as long he or she is friendly (they wouldn't want to inconvenience the other guests, you see). Your pet can even cosy up with you in the room (you'll have to get the bedding however) and the resort will put up bowls of food made according to your pet's requirements. For the rest of the holiday, you can busy yourself with activities like dolphin spotting, kayaking and a whole lot more while your pet sniffs around the sands or enjoys a snooze by the gentle waves.
Backyard Camp
Sitting right on the outskirts of the city, Backyard Camp is where nature lovers and their pets head to for a relaxing time. The farm has a dedicated dog camp where your pooch can roam wild and free along with the other doggies of the camp. For just about 300 bucks, you can get your doggie in and the fee includes treats. However, you will have to arrange for your dog's meals. Read more here.
Flameback Lodges
When three German Shepherds greet you at a property, you know your pet will fit right in. Surrounded by a 300-acre plantation, Flameback Lodges provides you and your pet that much-needed break from city life (you can read all about it here). You are free to roam the property and let your pet share a luxurious villa (that offers glimpses of the lush greenery outside) with you – all the management expects from you is to take responsibility for your companion. Food too will be provided upon your request.
Mugilu
You and your doggo will be welcomed by Shunti, a resident dog who's super-friendly and doubles up as a tour guide when you want to explore this estate in Sakleshpur. There's also Zoey, Gundu, and Keechu. Your dog can mingle freely with his/her companions and roam the grounds without a leash as long as he/she is friendly and gets along well with the other guests. Many of the rooms have attached balconies so your pooch can cool their heels there after a long day of roaming (since this is a heavily wooded area do keep an eye out for your dog after sunset). Meals will be provided for a nominal fee.
Our Native Village
Our Native Village makes for a charming picnic spot and it's just a short drive from the city. While they have no qualms with your pet coming along for a holiday, the resort does have a comprehensive pet policy. You will be required to bring in the bed linen and the food (and the bowls) for your four-legged companion. When you are out and about, either spending quality time by a pond with bright-pink lotuses or while hiking around the sprawling grounds that's dotted with rustic paintings and sculptures, you will have to keep the dog on a leash. Your pet will not be allowed at the in-house restaurant and if he/she suffers from separation anxiety you are requested not to leave the dog alone in your room.
Chukki Mane
A favourite with families and their pets, Chukki Mane is a delightful getaway on the banks of the River Kaveri. A short drive from the city will get you there and you can spend your holiday at brightly-painted cottages with thatched birds, chasing the many exotic birds that visit (your dog will definitely love this one), and playing fetch (there's also archery, volleyball, and coracle rides) on the sprawling grounds. The resort, however, does not provide food for the pet and you will have to carry your own. When it is time to turn in for the night, your precious pooch can settle into a separate enclosure on the property for a peaceful snooze.
Hunkal Woods
Doggies come first at this very special getaway. Ananth Shankar, a passionate animal lover who's at the helm of things at Hunkal Woods, read about the island of Eden (where animals live together in harmony) in the Phantom comics. With Hunkal Woods, Ananth and Nandan Gowda (whose family owns the estate), have aimed to recreate just that. Owning a dog (you are welcome to bring a horse or a cow or any other animal) is almost a prerequisite to your visit to Hunkal Woods, that's perched high up in the Western Ghats and covers over 1,000 acres. Here, your dog has access to every nook and cranny, can roam around freely without a leash, and even spring up on couches.
The staff too, many of whom who have worked at the property for a couple of decades or so, shower your pooch and fill them up with food (all dog-related expenses come free of cost here). Hunkal Woods can only house three groups of guests at a time and if any guest has a problem with the dogs, they will have to deal with it and not your dog. And if you are worried about your dog's safety in the jungle, Ananth assures you that your fears are unfounded, the property has hosted over 1,400 dogs and there hasn't been a single casualty in this slice of Eden.
Farm Weekends
Just outside the city, Farm Weekends offer you and your pet a chance to get back to Nature. The expansive farm, that comes with a pretty little stone house at its centre, is home to many animals including dogs, sheep, cows, chickens, and ducks. If your pets can get along with this mixed bunch and everyone else on the property, you can bring them along. You will have to also let the owners know whether your pet has been vaccinated. Once there, your pooch can accompany you as you trek along the orchards or while you snooze in your hammock. However, the rooms are strictly out of bounds. Your pet will have to stay in special enclosures on the property and can share a meal with the other four-legged residents. 
Geese Haven
The farm life awaits you and your four-legged companion at this holiday home on the outskirts of the city. You can mingle with some very special residents of the farm including sheep, geese, fowl, and rabbits. Many of them roam freely but if your pet is not the most friendly, the management requests you to let them know so that the farm animals can be placed in confinement.
Your pet can also keep you company as you fish, bird watch, and trek (the surrounding plantations are thick with coconut groves and banana plants) through your holiday. Since this a homestay of sorts, you will have to cook up your pet's meals in the farm house's kitchen. And while you can allow the pet to join you at the farmhouse (you can also keep them in enclosures outside), the sofas and beds are off limits.
Comments