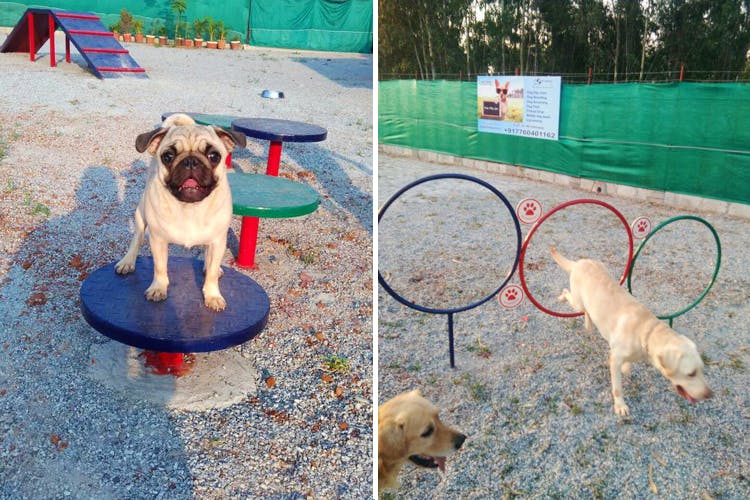 There Is A New Dog Park In Town, Courtesy The Good Folks At Petboro
Shortcut
If you want your pup to get some fresh air and much needed exercise, but just can't find the space in Bangalore City, this new park in Whitefield offers a playground full of games and toys, just for doggies and their humans.
Doggie's Day Out
Petboro in Whitefield has been the go-to for many dog owners all over Bangalore, providing quality canine facilities, like day and long-term boarding, grooming, training and pick-up and drop-off services. On Sunday, November 27, they're opening the gates to their brand new dog park. With over 16,000 square feet of open space, your dog can run unleashed and unhindered by the hustle and bustle of the city.
The park is filled with agility equipment like criss-cross posts for improved dexterity, wooden bridges to help develop balance, hoops for jumping practice and even a see-saw for that little bit of childlike fun! The entire playing field is lined with RoboSand for a safe experience, so don't worry if your doggie takes a tumble, he or she'll have something soft to land on!
Who Let The Dogs Out
Although Petboro has a trainer on-call, it's up to the owners to guide their pup through all the various challenges and games. This is the perfect opportunity to spend some quality bonding time with your pet, while also working out excess energy that might be causing behavioural problems. For just INR 200 per hour, and the option for an annual membership, it's might be a nice gift for you and your dog.
Comments