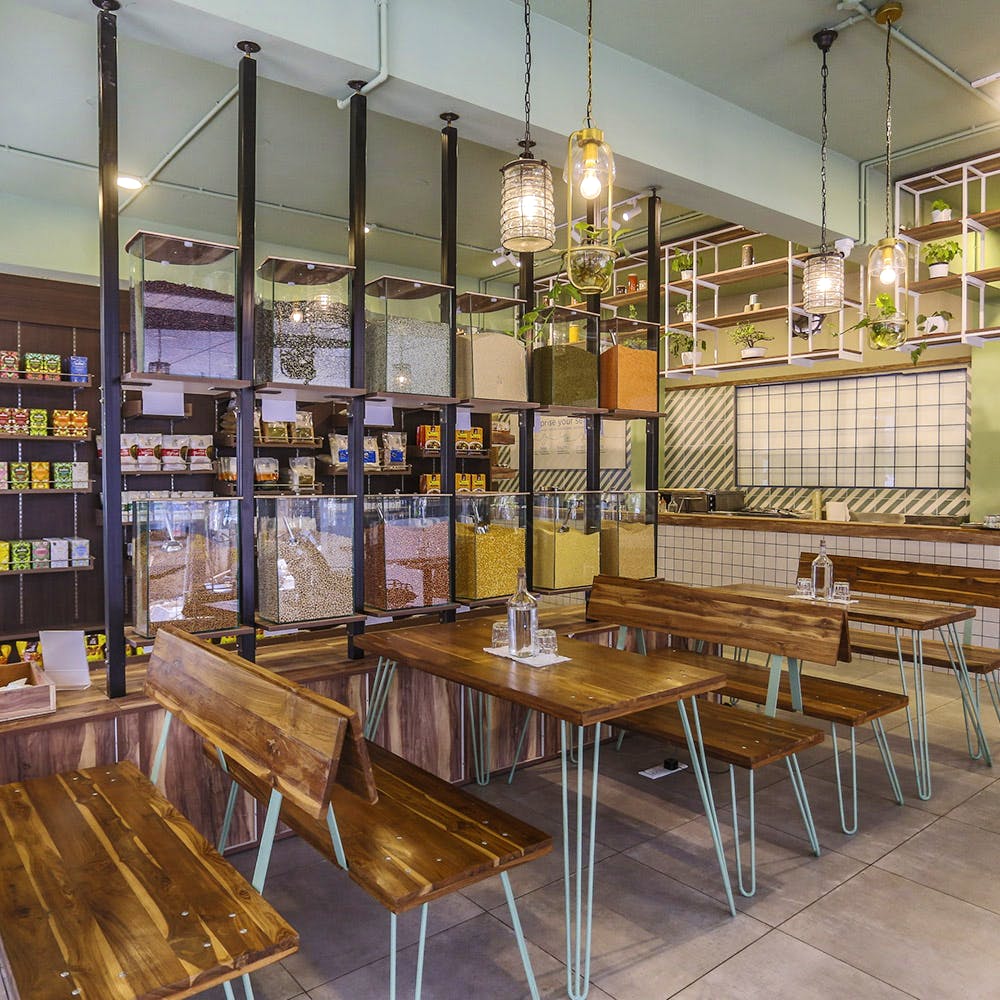 Organic Foodies, This Popular Brand Has Opened A Store That Doubles Up As A Cafe
Shortcut
If you're a sucker for organic food, we've got some great news for you. Phalada Pure & Sure has opened an exclusive store in Jayanagar that also doubles up as a cafe. Plus, it's a one-stop-shop to pick up your organic supplies along with trying some recipes as well.
What Makes It Awesome
What you see is what you get at this cafe. That is, everything you order is made using the ingredients you see on the shelves, that Phalada themselves produce. That's what makes it stand out when it comes to the other organic cafes in the city. It's also the perfect way of trying out the recipes before buying the ingredients!
Located in the heart of Jayanagar, the cafe's decor is minimalistic in style and goes with the brand's concept of simple living. What's more, you can order anything as per your own dietary requirements whether it's keto (we hear their bullet-proof coffee is great!), Jain, vegan or gluten-free. If you're struggling with the weather like we are, try their summer salads or avocado and moringa smoothies. And if you want a snack to go with it, don't miss out on the Jackfruit Kheema with Pita Bread — it can easily pass off as mutton, and is super delicious!
Looking for even more health conscious options? Try their Nippat Falafel in Pita, or just go for a multi-millet biryani (you know you want to try it, just to see what it tastes like!). At the end of it all, if you still have room for dessert, they have plenty of options made using palm sugar, so you won't be cheating on your diet!
Also On Phalada Pure & Sure
More Information
Phalada Pure & Sure
Nearest Metro Station: Jayanagar
Comments