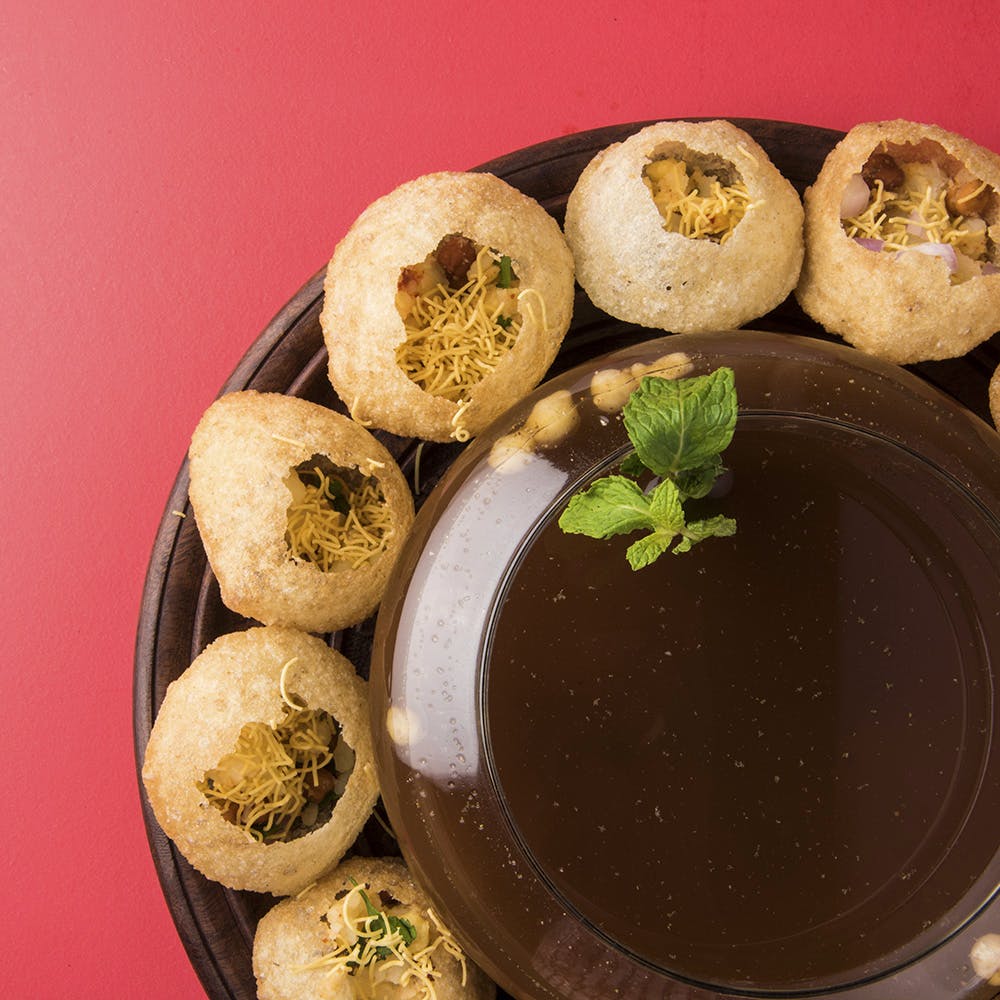 Eat All That You Can At These Places
Amidst all the shopping, we all deserve a good snack break, don't we? If you are looking for places to find something to munch on to revive the energy, don't you worry. We have got you sorted. From pani-puri to candy floss, here's a list of places to eat at in GT Mall.
Taste Buds
As you soon as you enter the ground floor of GT Mall, you can spot Taste Buds, a kiosk that sells not only cotton candy and corn but also a variety of mouth fresheners that would transport you to the lanes of Rajasthan. Think Dry Mango, Imli Goli, Tini Mini Candy, Amla Masla and Special Mix. They have a wide variety for you to choose from starting at INR 100 for 100 grams. Treat your child and the child in you with some cotton candy priced at INR 50. They also sell boiled sweet corn priced at INR 60 and popcorn.
Candy Choco House
Located right opposite Taste Buds, Candy Choco House as the name suggests stocks up on a variety of candies, chocolates, and ice-creams. We are talking about gummy bears, worm candies, swirl lollipops and marshmallows starting at INR 120 for 100 grams. It is a mini candy house for everyone with a sweet tooth. Find Ooty homemade chocolates in varieties of dark, milk and white chocolate starting at INR 80 for 100 grams. If you scream for ice-creams, then this place has you covered. From classic flavours such as Vanilla, Chocolate, and Strawberry to fresh fruit flavours such as Pineapple, Jackfruit, and Lychee they have it all starting at INR 30 for a small cup.

Mr Pani Puri
In the basement area of GT Mall, right opposite Big Bazaar, find Mr. Pani Puri and gobble up on your favourite street snack. They have automated machines where you can choose the level of spice for your pani from sweet to spicy. Take your manually stuffed plate of puris and place it under the spout for the right amount of spice and pani in the puri. Enjoy the plate of crunch with the pani just the way you like it at Mr. Pani Puri and hygienic too.
Food Court At GT Mall
If you are looking for a wholesome meal after a long shopping haul, choose from a variety of restaurants and food joints at the food court in GT Mall. If you are a pure vegetarian, head straight to Savi Sagar and enjoy South Indian, North Indian dishes and chaat as well. Get your non-vegetarian food fix there is Hotel Nenapu where you can get a chicken thali for INR 200. Choose among Dominos, Burger King and Shanghai Times for fast food options. There is also Frozen Lake and Shake It Up for all your dessert and milkshake needs.

Comments