The information in this post might be outdated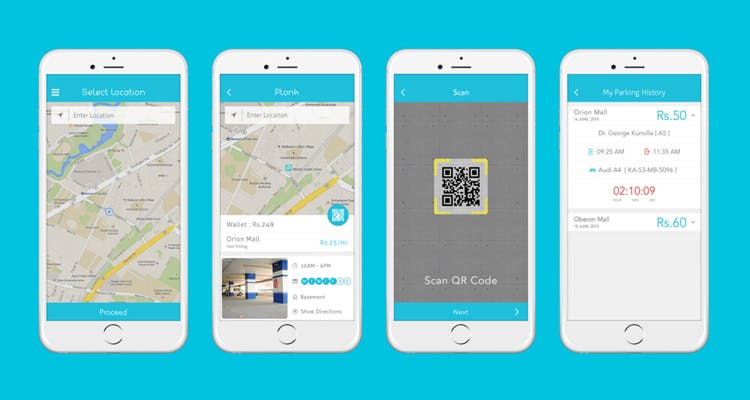 Find Parking Space in the City with the Plonk App
Shortcut
A newly-launched app, Plonk saves you from the hair-tearing task of find parking space in the city. Download the app, find a parking spot that suits you and simply, zoom in to claim it.
Space jam
Hunting for a parking spot in Bangalore (especially in the CBD or other traffic-heavy areas) can be a daunting task. Most of the time car owners find themselves driving around in unending circles before they can find a spot and when you do find one on the street, there's the constant fear of the tow-truck. Well, Plonk, a brand-new app, promises to come to your rescue.
Launched in Android and iOS versions, logging on to the app will throw up a list of garage spaces or building lots that are vacant at the moment. The app shares information on the number of parking spaces available in real time, the fees, the kind of space and even ratings from fellow drivers. Once you've made a choice, you can get there, scan a QR code (on your way in and way out) that's provided at the spot. You can either pay with cash or go through Paytm.
Check out their website here.
Comments