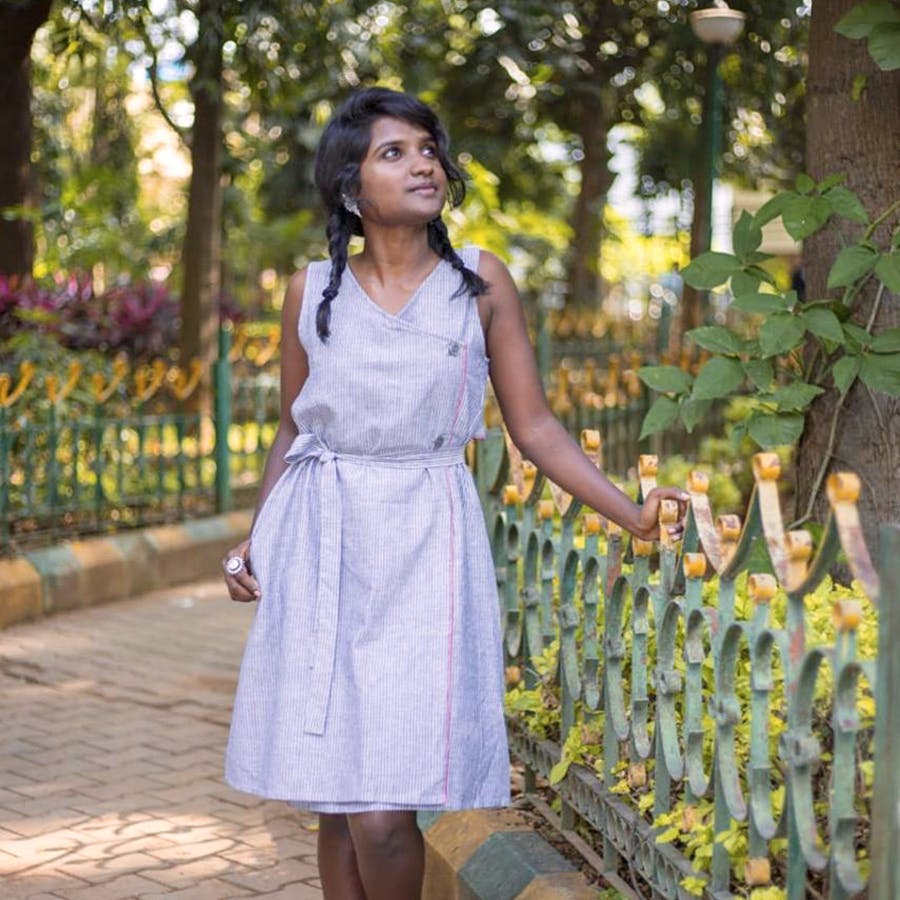 This Clothing Brand At Ants Cafe Sells Upcycled & Adaptable Clothes!
Shortcut
Pomogrenade is an ethical fashion brand focusing on what makes you feel comfortable with clothes that look good and feel good.
What Makes It Awesome
The founders of the brand came up with Pomogrenade in order to create comfortable clothes that are equal parts fun and function. All the fabrics are locally sourced and produced by a fair trade manufacturing unit that empowers and supports its employees. The products are designed to produce little or no wastage.
Reversible tote bags in blue and grey start at INR 800. The tops are made in khadi as adaptable shirts. With square armholes and buttons on both sides, they can be adjusted to create the silhouette you want. The three-way jacket dress is an investment - a jacket and two dresses all fused into one, this is going to be the most versatile piece in your wardrobe. The upcycled kimono jacket patched together with surplus fabric is unique in design and pattern.
The accessories here are adorable -- their denim Obi belt looks great with most outfits. Infinity scarves have style and comfort bundled together in gingham making the perfect workwear scarf. The brand makes basic unisex T-shirts with hashtag motifs stitched on and ikat patterns on them that you can pick up for yourself or bae. Head to Ants Cafe in Whitefield to pick up clothes from this brand because we're pretty sure they're going to run out of stock soon.
Pro-Tip
The collection at Ants Cafe in Whitefield is limited so in case you'd like more options, check out their website.