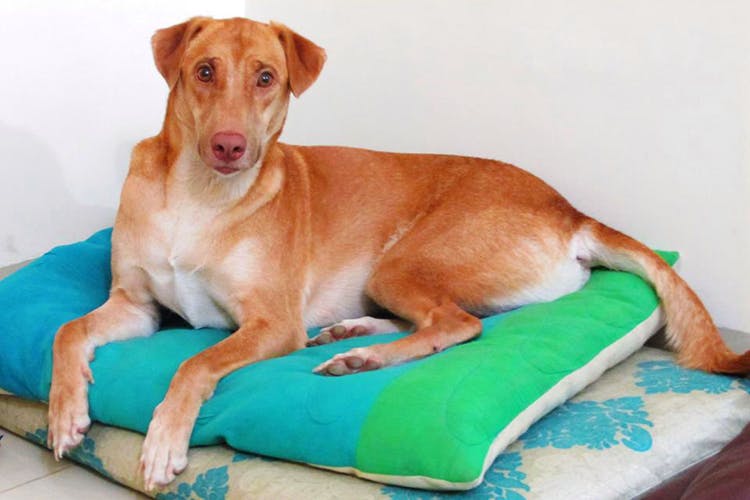 Chew Proof, Foldable Or Orthopaedic: Pet Beds By Prazuchi For Your Bestie To Chill In
Shortcut
Serving up colourful cat scratches, doggy dress-up accessories and stylish orthopaedic pet beds, Prazuchi is designed and handmade by Bangalore-based Pallavi Chaudhury.
Pet Paradise
Prazuchi offers a beautiful selection of beds for cats and dogs. Everything is designed and stitched by Pallavi, who's more than happy to customise the bed according to your requirements. Looking to change the colour, or even add a personal detail like your pet's name? Just let her know! Pallavi uses a host of comfortable, breathable fabrics like linens and cottons to keep your pet cool in the summer and warm in the winter.
The beds are filled with PU and ECE foam for varying levels of softness — their orthopaedic beds, for example, offer just the right amount of firmness for your elderly pet. Check out their chew proof beds for your playful pup, or their foldable ones if you're travelling and plan to take your pooch with you! They also have a cute selection of bandanas, collars and tags for your fashion-conscious pup. We're in love with their LED dog collars, which are especially useful for night-time walks and finding naughty dogs that run out of the gate at full speed.
Cool Cats
We also love that they offer a small, but still noteworthy, selection for cats. Check out their bolster beds if your kitty loves sleeping with her head slightly raised — their smart, ergonomic design can accommodate all your cat's ridiculous yoga-sleeping poses, while still keeping her comfortable! Their scratching posts are also delightful, and are spun with wool if you're looking to save your furniture, as well as add a splash of colour to your living room.
#LBBTip
A true lover of animals, Pallavi also donates a waterproof bed to local rescuers for every five beds purchased on Prazuchi. If you'd like to donate to a specific person or shelter, just let her know. Additionally, all indie pet owners can grab a 20 per cent discount — Pallavi herself is a mom to 14 beautiful indie pooches.
Comments