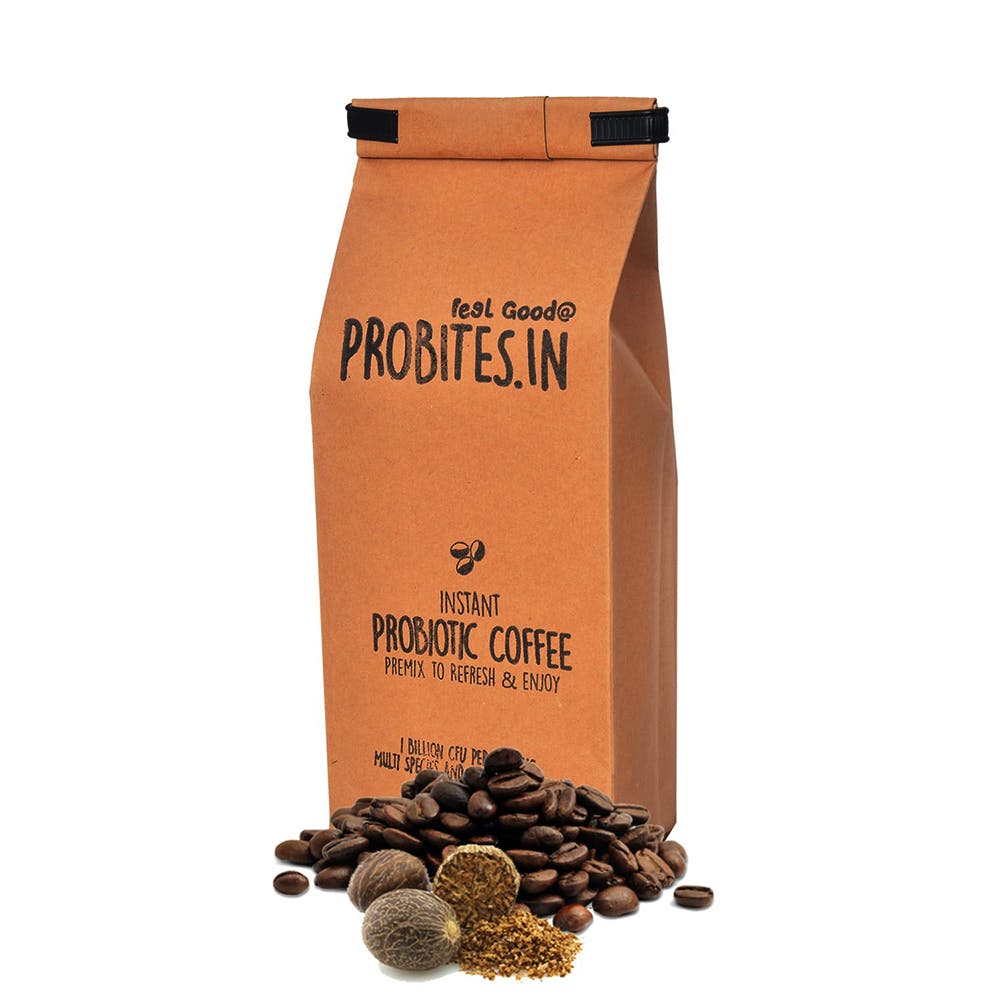 Trust This Brand That Makes Gut Friendly Snacks And Additives For Guilt Free, Conscious Consumption
Shortcut
Probites.in sells your favourite chocolatey and tea time munchies, with the added goodness of probiotics in their products. All their packaging is also minimal waste (or damage), so they're equally earth friendly.

What Makes It Awesome
With the amount we eat out (and how much we at LBB encourage you to), sometimes the stomach might complain about what it gets as regularly as it does. We can't really stop you from snacking, but we can tell you about ones that do more good than harm from Probites.
The products are regular snacks (on the slightly healthy side) with probiotics added to it. Chocolate (white, milk, and even 70% dark), instant coffee, tea, probiotic powder (flavourless, and tasteless, but can be added to regular cooking or smoothies) and premixes are some of the things that they sell online so far. One of our favourites however, are the chocolate coated nuts. Almonds, cashews, pistachios and raisins are available coated with 55% dark or regular milk chocolate and are priced between INR 80 and 1,500 (depending on the quantity ordered, as you can opt for a subscription too). Apart from regular coffee, they have spiced coffee with cinnamon, dark chocolate, clove, and vanilla flavours, and teas in fruity or floral flavours.
Chocolate bars have either dried fruit and nuts, or seeds like sunflower and flaxseed if that's your type. Speaking of chocolate, they even have a probiotic chocolate spread for bread for a healthier (but just as indulgent) start to your breakfasts. They get extra points for eco-friendly and low impact packaging and raw material sourcing, so they're both human and eco-friendly!
Pro-Tip
They deliver their products all across the country, and are going to be opening a cafe in HSR Layout soon with cafe fare made with gut friendly ingredients as well as products that they retail.

Comments