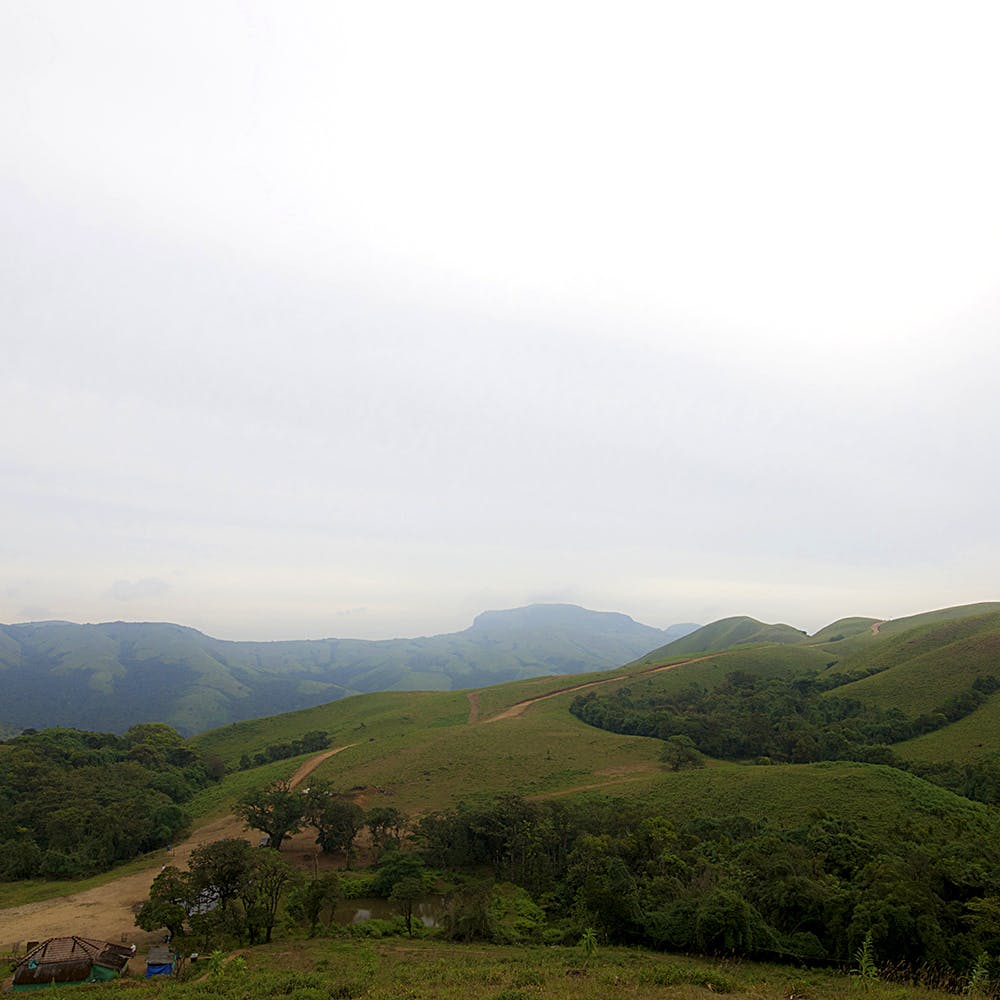 Enjoy A Scenic Trek At The Highest Peak In Pushpagiri Wildlife Sanctuary
Shortcut
Looking for some fresh air away from the city life coupled with some stunning view? Head to Pushpagiri Hills located in Kodagu district and enjoy the scenic view of the Pusphagiri wildlife sanctuary.

What Makes It Awesome
As you plan a trip to Coorg, add the trek to Pushpagiri Hills located about 70 kilometers to your itinerary. Pushpagiri Hills is situated in the Somwarpet Taluk and is about 5 hours drive from the city. It is one of the best places to trek in and around Karnataka and is the highest peak in Pushpagiri Wildlife Sanctuary. It is required to get necessary permissions and permits from the forest office for the trek. You can reach Somwarpet by car or public transport and walk down to the check post. The distance to the peak is about seven kilometers and takes about three to four hours to hike up the hill. It is a moderate level trek as you'd walk through lush green forests and rocky mountain terrain.
Once you reach the top of the peak, you can visit a small temple dedicated to Kumara Swamy and hence, it is also referred to as Kumara Parvatha. Located in the Pusphagiri wildlife sanctuary, this trek is an absolute delight to all the wildlife enthusiasts. Make sure to carry enough water and basic food as there are no facilities available and the terrain is filled with leeches, so we suggest you carry packets of salt for precautionary measures. You can sit down and enjoy the view with your family or bae and walk down again to the check post. You can also reach the peak from Beedehalli via Heggademane temple or Kukke Subramanya via Giri Gadde. It rains quite often around Pushpagiri hills, so don't forget to carry your raincoats and umbrellas.
Comments