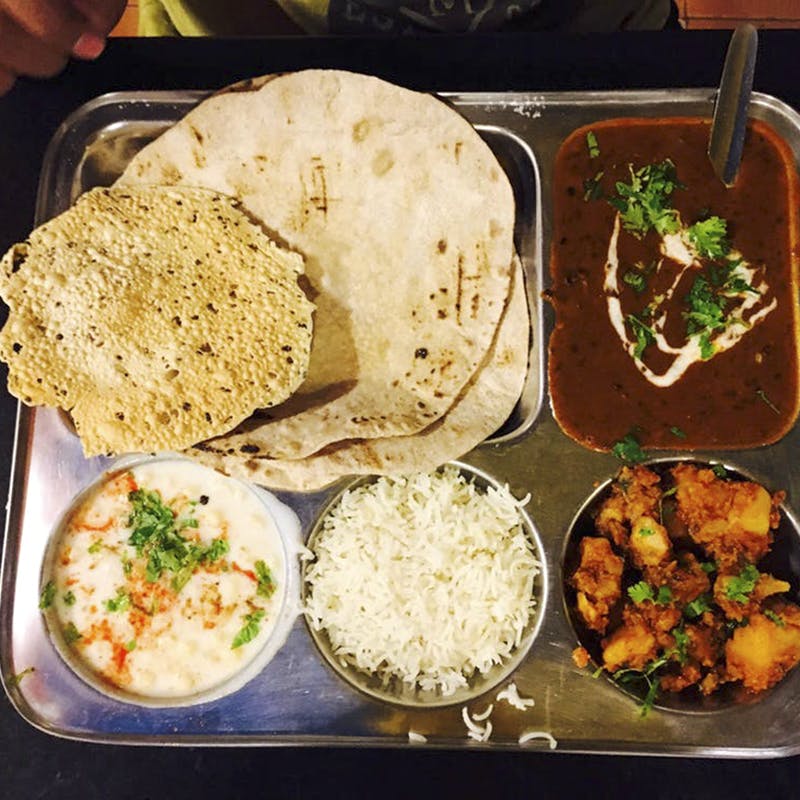 Do You Work In Whitefield? Grab A Quick Lunch At These Restaurants!
Getting hungry during work but tired of eating at your desk? Head to these places in Whitefield that are great for quick lunches. From North Indian food to Kerala flavours, expect fresh food that is worth every penny you spend. Get full value for lunch combos although you may head back to work full and take a nap at your desk.
Kapoor's Cafe
Kapoor's Cafe is a great spot for North Indian lunch combos where everything on the menu is pocket-friendly. With must eats like cheese paratha, dry fruit lassi, dal makhani and fruit cream, eat here for under INR 500. The cafe is small but authentic and has friendly staff too.
Thalassery Restaurant
Thalassery Restaurant is one of the better eateries near BPL in Whitefield. If you're someone who enjoys authentic Malayali cuisine, try the puttu kondakadalai curry and Kerala meals. Fish fry, Nethili fry, chicken butter masala and special egg paratha are recommendations here. Don't forget to try the buttermilk after this heavy feast.
The Fat Chef
Wondering where to take your client out for a business lunch? With a global menu, quick service and spacious interiors, woo your client here. Try the fish and chips, cucumber mint cooler, Bhuna masala prawns, chicken tandoori tikka and cheesy corn tartlets. If you want something light, try the non-veg salad.
Taco Bell
You can never go wrong with fast-food chains like Taco Bell with dishes like tacos, quesadillas, burritos and chalupas. The best part? They have alcohol, so be sure to head here for long 'lunch breaks'. Located in Phoenix Marketcity, Taco Bell will be a great option for those days when you feel like indulging in junk food.

Ask Amrutha a question