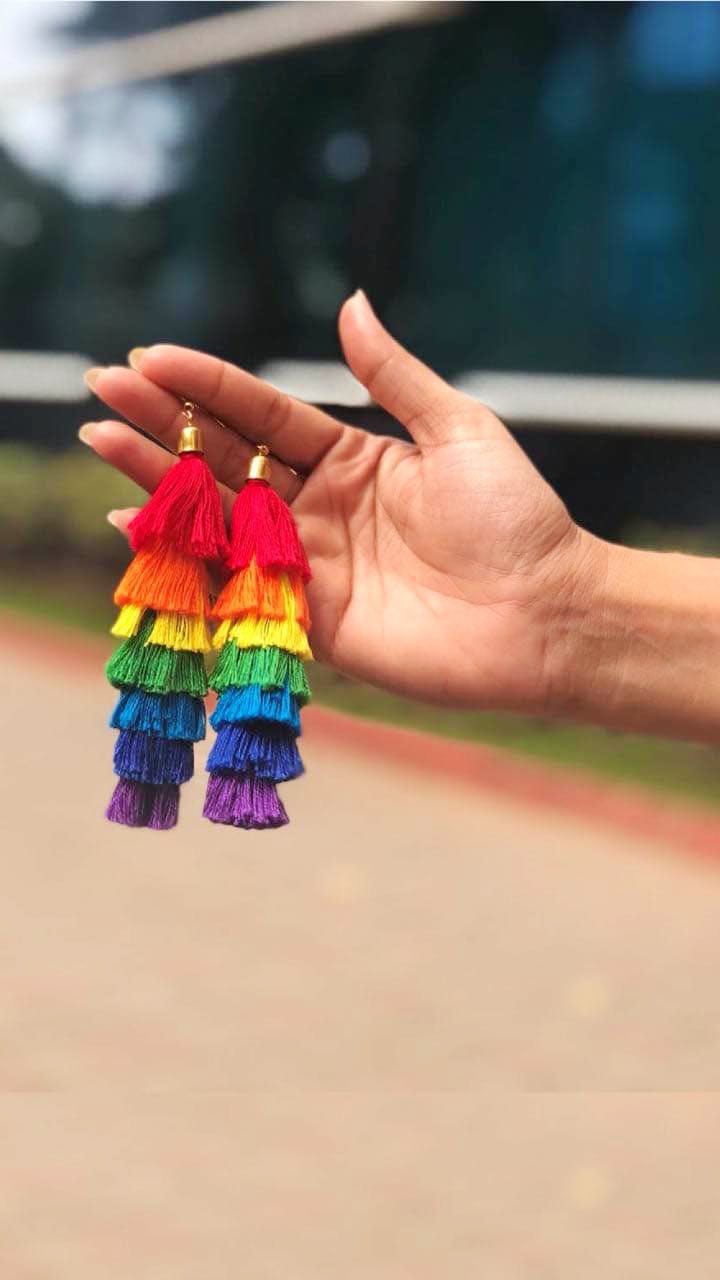 Rabbit Wraps To Tassel Earrings: Accessorise With This Quirky Instagram-Based Brand
What Makes It Awesome
Accessory fiends looking to stock up on handcrafted accessories like earrings, bow-ties, bags, and scarves, Una Accessories is the brand for you. A regular at pop-up events and flea markets across the city like Soul Santhe and Flevent, the Instagram-based brand dishes out quirky and colourful accessories that start at an easy INR 199. Oh yes, accessorising on a budget is something that you will love about Una too. Jewellery accessories are mainly limited to tassel earrings and these come in all sorts of colour including #Pride colours! Head accessories like rabbit wraps, bandana bands and bow-tie wraps are something you will dig if you love that whole 70s and 80s vibe and look. Since everything is handmade and in a limited collection, you are not going to find every third person on the street sporting cute polka dotted rabbit wraps or colour scarves with tassel ends. Bags include pouches, cross-body bags with fringed designs, shoulder bags with embroidery, totes and backpacks with colourful threadwork and ethnic prints.
What Could Be Better
Since they are an Instagram-based brand, most of their inventory is not on the feed. You will have to DM them to get an idea of what kind of products are available. And to place orders too.
How Much Did It Cost?
The accessories like earrings start at INR 199 and goes all the away to just under INR 2,000 for the handbags and backpacks.
Comments